- Amid the threats to President Duterte's life, VP Leni reminded him to take care of himself
- Duterte said he is not worried because the Vice President is there to take over
- Robredo, as the Vice president is next in the line of succession to the Presidency
Last Friday, July 8, Vice President Leni Robredo reminded the President to take care of himself amid all the security threats.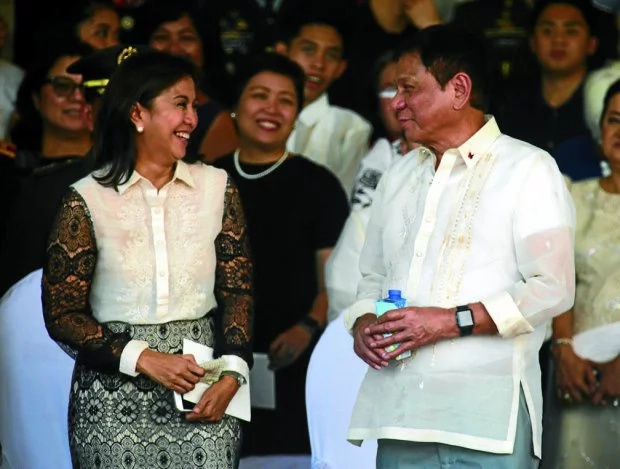 President Rodrigo Duterte has been receiving numerous threats against his life since the time he waged war against illegal drugs and criminality.
Most of these death threats come from the big time drug lords and leaders of syndicates who reportedly offered billions of pesos bounty in exchange for his head.
READ: Duterte, not afraid of death threats!
President Duterte's major platform during his entire career is his promise to extinguish the drug traffickers and criminals in the country who for him are the major obstacle towards the country's progress, the campaign which brought him a landslide win in the presidential race.
The chief executive said that the people have nothing to worry about since the Vice President is there to succeed him if and when the worst happens.
He said in an interview with PTV-4 that he is not afraid, for the Vice President is there to take over and continue what he has started.
READ: History Lesson: Bloody drug war failed in the long run
As a response, Robredo told the President to take care.
"Sabi ko, huwag naman Mr. President. Kailangan mag-iingat pa din kasi kailangan pa kayo ng bansa [I told him no, Mr. President. You have to take care of yourself because the country still needs you)," Leni told the reporters.
But the President said he is leaving his fate to God.
"If God does not want me to die, I will not die. If God wants me out of the scene, I will be gone," Duterte said.
READ: New PSG commander vows to protect Duterte
"You have your Vice President…that is why we have a vice president. There is rule of succession," he added.
Vice President Leni Robredo is the first in line of succession to the presidency.
READ: PNP Chief Dela Rosa's soft spot
Source: Kami.com.ph