- Latinas take their beauty pageants seriously
- A Columbian beauty queen was captured on video snatching the crown from the winner's head and putting it on hers
- The runner-up immediately returned the crown after posing with it for the cameras
- The video has gone viral online with more than 1.1 million views in less than a week
It was another awkward moment for a different Colombian beauty queen runner-up!
A clip showing Yeimy Lizeth Gamez, the runner-up for "The National Bambuco Queen" pageant, as she snatched up the crown from winner Valentina Neira has gone viral.
It seemed Gamez was not happy with the result, so while Neira was posing for photos as the new Bambuco Queen, Gamez grabbed the crown atop the winner's head and placed it on her own.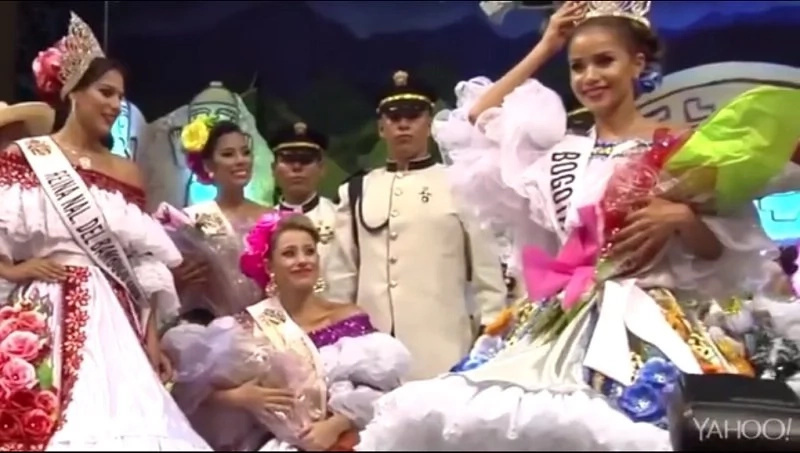 She then took a few steps forward on stage to smile for the cameras while wearing the crown.
The runner-up then put the crown back on Neira's head and promptly left the stage.
READ ALSO: Pia Wurtzbach dedicates post to beauty queens without crowns
Neira, for her part, showed her surprise with grace, shrugging off the incident and giving Gamez a few smiles. She even blew her runner-up a kiss as she walks off the stage.
Filipinos and Colombians alike would remember another awkward moment involving a Colombian runner-up, when Ariadna Gutierrez was mistakenly announced as the winner of Miss Universe 2015 instead of the Philippines' Pia Wurtzbach.
READ ALSO: On Pia Wurtzbach's queenly duties
Watch the awkward, and now classic, pageant moment here:
READ ALSO: Philippines to host the Miss Universe 2016?
Source: Kami.com.ph