4 'salvage' victims found; 2 bodies stuffed inside boxes
- Four bodies of drug suspects were found in different parts of Manila since Friday, July 8
- Two of those bodies were discovered inside separate sealed balikbayan boxes in two Manila locations
- A third unidentified man was found with a cardboard sign that read "Pusher ako", his face was wrapped by packaging tape
- The deceased were believed to be "salvage" victims, casualties of the new administration's crackdown against illegal drugs nationwide
The death toll from the intensified anti-illegal drugs operations all across the nation has been increasing day by day.
More than a hundred drug suspects have been killed since President Rodrigo Duterte was elected President. More recently, at least 13 people have been killed in police operations in Metro Manila.
READ ALSO: Watch out! 23 drug mayors will be named by Duterte soon
On Friday evening, July 8, an unidentified man was discovered under the McArthur Bridge in Manila. His face was wrapped with packaging tape and a cardboard sign with the words "Pusher ako (I'm a drug pusher)" was atop his body. He bore two stab wounds.
Two other bodies were recovered inside separate balikbayan boxes early on Saturday, July 9.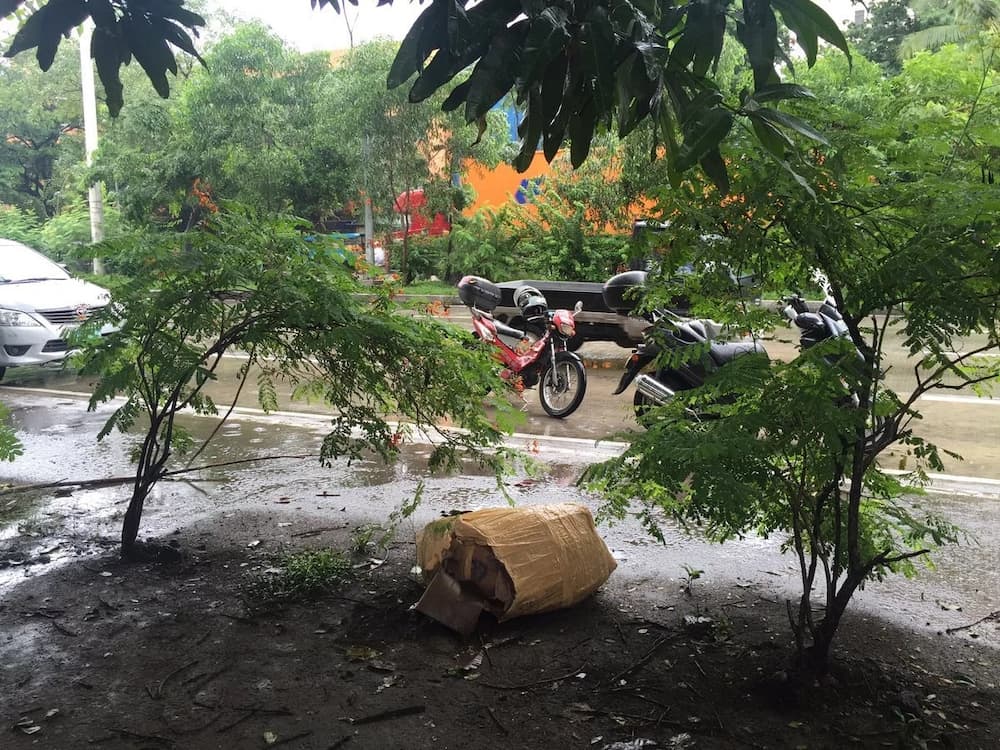 The first was discovered at 5 AM. The unidentified man's hands were tied and his head was covered with packaging tape. The box bore a message: "Pusher, holdaper ako, huwag tularan. (I'm a drug pusher and a holdupper, don't be like me.)"
The second body was found less than three hours later at 7:30 AM in front of the Intramuros Golf Club on Bonifacio Drive, Port Area. He was also stuffed inside a sealed balikbayan box.
His whole body was covered with packaging tape and he bore stab wounds. The same message was written on the tape.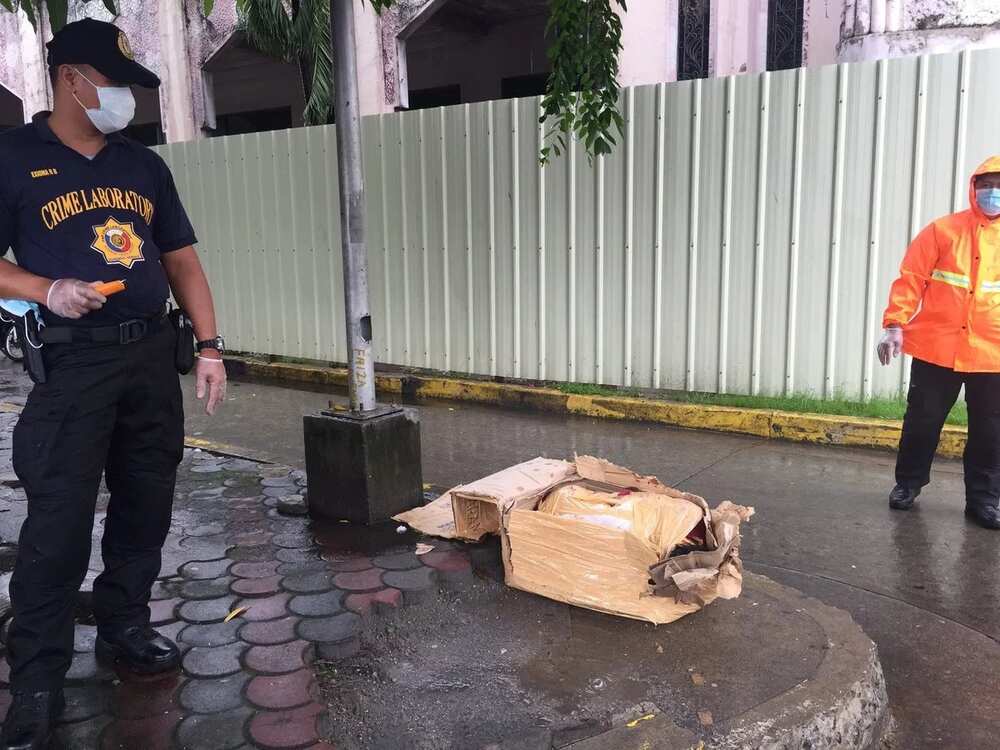 The unidentified men were in their 40s and had tattoos on their bodies.
The fourth fatality was identified as Ricardo Acon, 47, a resident of Pedro Gil St. in Paco, Manila. He was found dead at 1:30 AM after suffering a bullet would near his house.
READ ALSO: 2 drug traffickers surrender, still killed
Six sachets of suspected shabu and a .38 caliber revolver were found in his body. The gun was loaded with five bullets and a fired cartridge case.
His death is still being investigated by the police.
It is unclear if all four victims were connected.
READ ALSO: LOOK: Erap intensifies Manila cleanup; gives kill order on drug personnel
Source: KAMI.com.gh