Abu Sayyaf, still to pay for crimes
- Newly inaugurated President Rodrigo Duterte previously said that he doesn't consider terror group Abu Sayyaf as criminals
- Presidential spokesperson Ernesto Abella clarified that Abu Sayyaf will still be held accountable of their criminal activities albeit Duterte's statements
- Abu Sayyaf had been involved in kidnapping and beheading activities
Despite earlier pronouncements of President Rodrigo Duterte, home grown terror group Abu Sayyaf would still be accountable of their crimes said Presidential spokesperson Ernesto Abella on July 9.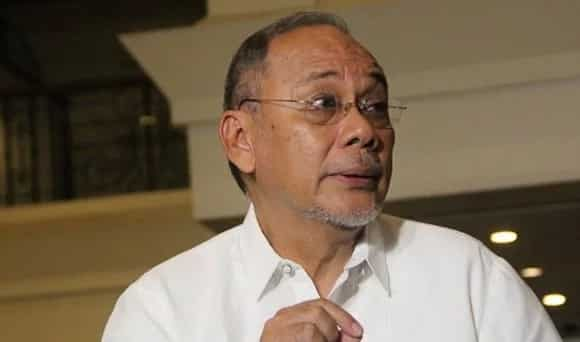 The Abu Sayyaf has been involved in kidnapping and beheading activities, but Duterte in an earlier speech said that they are not criminals. "I'm not including the Abu Sayyaf dito sa criminality. You've never heard me say that they are criminals," said Duterte.
Abella has then clarified that the president was only contextualizing the actions of Abu Sayyaf, reiterating the previous statement of Duterte that the terror group only resorted to violence because of "desperation".
READ: WATCH: Duterte did it again; made shocking statements about PH terror group and the US
"He is not giving them a pass on their actions, he is just putting it in context, that they were forced to desperation," said Abella.
Abella emphasized that though Duterte was aware of the terror group's motivation, they would still have to pay for their crimes. He recognized that Abu Sayyaf has really done something and that they should really be held accountable.
Earlier, Abu Sayyaf beheaded its captives John Ridsdel and Robert Hall, both Canadians after the government refused to pay ransom. The news alerted Canadian Prime Minister Justin Trudeau, and Duterte promised to bring to justice the killers.
READ: LOOK: 200 Abus attack Army HQ in Basilan
Presidential Peace Adviser Jesus Dureza revealed that the government is willing to negotiate with Abu Sayyaf.
President Duterte himself had previously dared the terror group, "I don't want to pick a fight with anybody but there will be a time. I have to confront Abu Sayyaf. It's not yet forthcoming," he said.
A Filipina hostage was freed unharmed by the Abu Sayyaf, while Norwegian Kjartan Sekkingstad remains as their captive.
READ: AFP probed for mutilating NPA rebel's corpse
Source: KAMI.com.gh