- President Rodrigo Duterte, the long-time mayor of Davao City, has been the most hesitant but well-supported candidate for the presidency in the recently concluded Philippine elections
- While some believed that his excellent track records in Davao City helped him win, others believed that his tough guy exterior and crude talk sets him apart from the rest of his peers
- Since his inauguration, the crude talk has gone, but the support has remained for the new president    
Among the traits that led Rody Duterte to a landslide win for the presidential election in May was his forthright manner of speaking. To some, this too is why voting for him was difficult. This aggressive way of talking seemed unpresidential, undiplomatic, and unprofessional.
Now in his 10th day as the official president, his promise to give the police the green light to kill criminals have sprung a series of slain drug traffickers and the surrender of hundreds of small time drug pushers.
In other matters, it seems that Duterte is more restrained now that he is sitting in the presidential office. He and his newly appointed cabinet members have made a commitment to honor and improve the peace process in the southern parts of Mindanao. During the campaign, Duterte was always vague as to his intentions in the region. But in his oath-taking speech, Duterte said that his administration is committed to implementing all signed peace agreements with the Moro Islamic Liberation Front.
READ ALSO: Duterte drops new set of names of drug syndicates
One pressing question our country faces today is its relationship with China and the United States - particularly regarding the disputed territorial areas in the West Philippine Sea. China's extensive claims to the islands and the resources in the area continue to remain unsettled under the presidency of former President Benigno Aquino III. In one of the presidential debates, Duterte was heard saying that he would personally ride a jet-ski to plant the Philippine flag in one of these disputed lands. Although this was said in jest, many believed that this is Duterte's way of saying that he is open to direct negotiations with China in hopes to settle the dispute amicably.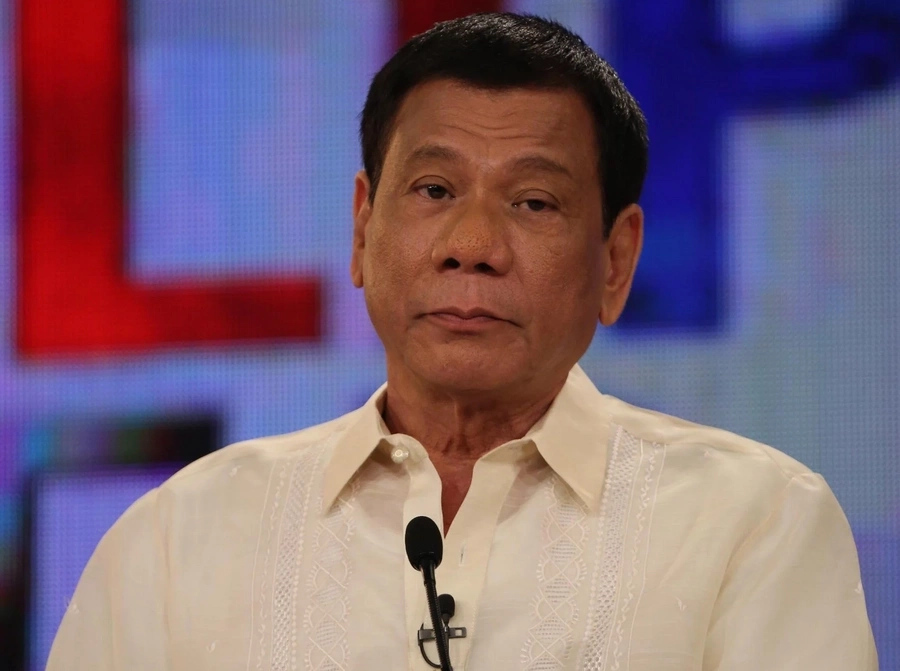 Just recently, Foreign Affairs Secretary Perfecto Yasay has been very vocal about opening our doors to negotiating with China directly and possibly venturing into a joint exploration of these territories. Yasay clarified that once the tribunal's ruling come out in favor of the Philippines, China would come in as a less hostile party and negotiate with us.
Yasay added that the Philippines will definitely stick with the Enhanced Defence Co-operation Agreement with the United States.
READ ALSO: READ: Duterte, not afraid of death threats!
America has not formally taken any sides in the disputes over the South China see, but it has continuously challenged China's aggression and bullying of smaller nations to impose its ownership of these areas. Before being sworn in, Duterte has always been reluctant about the alliance between the US and the Philippines. He said that America would not die to defend us. Recently, he asked the American ambassador in Manila if he was with us or against us.
In all fairness to the current president, Mr. Duterte in his 10th day as president has made remarkable progress and effected many changes. However, many of his intentions continue to remain obscure. This is, in part, because of his refusal to talk to journalists to avoid being misconstrued and ruffling the feathers of more antagonists. During his inaugural speech, he quoted two American presidents to give light to his economic policy. He quoted Abraham Lincoln by expressing laissez-faire views; and Franklin Roosevelt, expressing gently left-leaning sentiments. Many are puzzled over how the two quotes are going to amount to a coherent economic policy yet the president merely responded by saying, "Read between the lines."
He seems very tactless, chatty, and straightforward, but when you think about it, Duterte only gives off so little for us to chew. Sometimes, it requires a great amount of effort to decipher what he really is saying. - SK, Kami Media
RELATED: Top 5 things Duterte proved in his first week as president
Source: Kami.com.ph