- Malacañang said that mandatory drug tests among government employees would prove that their people are of sound mind and body
- According to Presidential spokesperson Ernesto Abella, the drug test is a very powerful symbolic act
- President Rodrigo Duterte wants to conduct mandatory drug tests among security guards and public utility vehicle drivers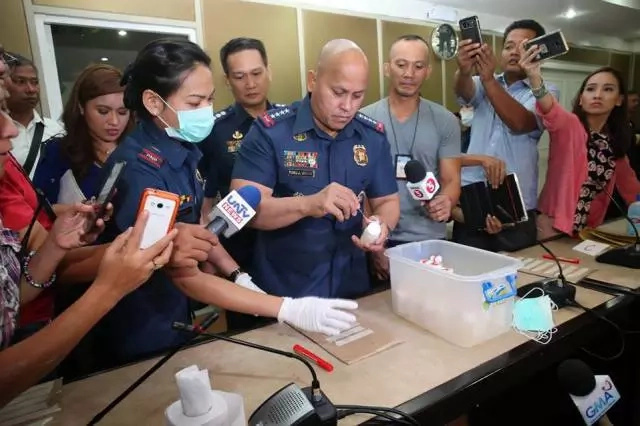 Malacañang has agreed on Thurday to conduct mandatory drug tests among government employees.
According to Presidential spokesperson Ernesto Abella, the mandatory drug test would prove that the government is manned by people that have sound mind and body, and added that it is a very powerful symbolic act.
Abella said that the Duterte administration's efforts would show that people who work in the government are good and trustworthy people and that the government's priority is to restore the trust and faith of the people to them.
READ ALSO: Priest says Duterte's drug allegations is "likewise killing of sorts"
Philippine National Police (PNP) chief Director General Roland dela Rosa and the PNP top officials conducted a surprise drug test nationwide and out of 2,405 police personnel, eleven were tested positive.
De la Rosa and the top officials who conducted the drug tests were also tested and resulted negative. De la Rosa did not mention the rank of the PNP personnel who were tested positive but he said that their samples will still undergo confirmatory testing. If proven and validated, the said personnel will be charged and tried.
"S'yempre, to be transparent to show everyone na ako mismo ay drug-free. Para lahat sila walang rason ang pulis sa baba na hindi magpa-drug test. Ako nga, nagpa-drug test; sila, hindi?" (Of course, to be transparent to show everyone that I, myself, am drug-free. I'm doing this so that the police on the ground will not have any reason for not taking the drug test. I took the drug test, so why wouldn't they?), dela Rosa stated.
READ ALSO: Duterte drops new set of names of drug syndicates
Stopping the spread of illegal drugs is one of the key missions of the PNP when President Duterte was elected in the position. Duterte has promised that he will suppress crime and illegal drugs in a span of three to six months during his electoral campaign.
Duterte said that he also wants to conduct mandatory drug testing for security guards and public utility vehicle drivers. - AA, Kami Media
READ: Not enough rehab centers as surrendering addicts multiply
Source: Kami.com.ph