Priest refers to Duterte's drug allegations as 'killing'
- Fr. Robert Reyes, an activist Catholic priest, referred to Duterte's naming of PNP officials as "killing"
- Reyes insisted that the killings of alleged drug traffickers without due process should stop
- Justice Secretary Vitaliano Aguirre II said that the accused five officials will be in the immigration lookout bulletin order for monitoring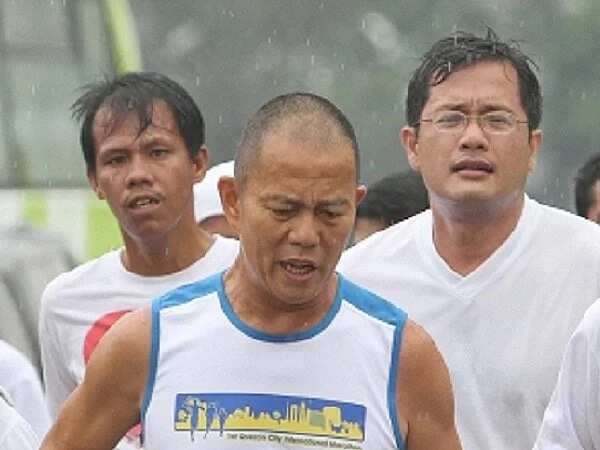 An activist Catholic priest said that President Rodrigo Duterte, naming five police generals in public who are allegedly involved in illegal drugs, "killed" them on the spot.
Fr. Robert Reyes who is known as the running priest, said that Duterte's drug accusations to the PNP generals can be compared to the daily killings of suspected drug pushers without undergoing due process and that naming the generals was "likewise killing of sorts".
"What if some of the five are proven innocent? Will they be able to recover their lost reputation and good name? The killing and taking of lives is final and irreversible…Couldn't we say the same about the killing of the dignity of those accused without trial and conviction?", Reyes said.
READ ALSO: Narco-generals may also be linked to 'ninja cops'
Reyes insisted that the humiliation and killings of the accused drug traffickers must stop, considering the number of executed suspects, not less than 103 as the Duterte administration and the police started their operations against crime and drugs.
Justice Secretary Vitaliano Aguirre II stated on Saturday that the five generals may be included in the immigration lookout bulletin order to have any travel monitored. The generals can still leave the country but Aguirre said that immigration officials will be constantly monitoring them. He said that a decision is to be made on Monday.
"These police generals will be placed under immigration lookout because President Duterte mentioned their names as being behind illegal drugs," Aguirre stated.
READ ALSO: Mar Roxas linked to 5 drug generals?
Duterte named five top officials of PNP that are allegedly involved in protecting illegal drugs. Officials are retired Deputy Director-General Marcelo Garbo Jr., retired Chief Superintendent Vicente Loot, Chief Superintendent Bernardo Diaz, Director Joel Pagdilao, and Chief Superintendent Edgardo Tinio.
All have denied the accusation and are willing to undergo investigation except for Garbo who has not yet released a statement regarding the issue. Loot, who is now the mayor of Daanbantayan in Cebu has submitted himself for dissection and has appeared in Camp Crame to speak with PNP Chief Ronald de la Rosa.
Malacañang recently declined to release evidences against the accused officials for the release of incomplete evidence through the media may affect and violate their constitutional right to due process. - AA, Kami Media
READ: Loot appeals for investigation
Source: KAMI.com.gh