- Five generals will face investigation to determine if they also directly supervised the activities of corrupt cops involved in drugs
- So-called 'ninja cops' are part of the anti-drugs operating group, but sideline as resellers of confiscated drugs
- President Rodrigo Duterte named three active and two retired generals to be protectors of illegal drug syndicates
National police spokesperson, Police Senior Superintendent Dionardo Carlos said they will investigate whether there is a link between the five generals accused by Duterte to be involved in illegal drug activities and the so-called 'ninja cops.'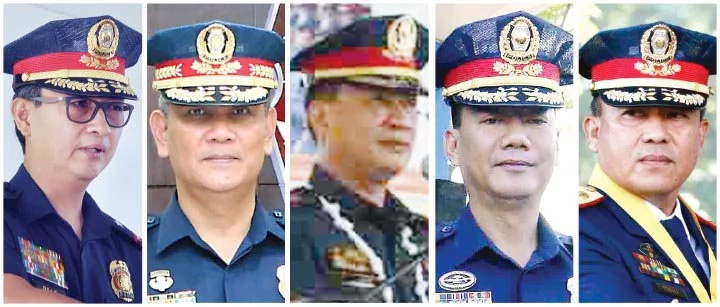 Carlos said they will look into the possibility that these generals were the direct supervisors of these corrupt cops.
READ ALSO: Drug peddler policemen ignore 48-hour ultimatum to surrender
"If we look at the actions or assignments of those identified to be a ninja cop, you look at the commander as to how they were managed and the accomplishment presented," said Carlos.
The police spokesperson clarified that these are still speculations and that he is not certifying that there is an actual relation between the accused generals and the ninja cops.
READ ALSO: WATCH: Duterte names 5 generals protecting the PH drug ring
The accused high-ranking policemen in active service are Chief Superintendent Bernardo Diaz, Director Joel Pagdilao, and Chief Superintendent Edgardo Tinio.
They all met with PNP Chief Ronald "Bato" Dela Rosa on Wednesday, July 6, to clear their names. They have been turned over to the National Police Commission (Napolcom) for investigation.
Duterte also named retired Deputy Director-General Marcelo Garbo Jr and retired Chief Superintendent Vicente Loot as protectors of the illegal drug trade.
READ ALSO: Loot appeals for investigation
Carlos promised a fair investigation for the accused officials and said the PNP will admit its mistakes if the accusations are proven wrong.
"Then we let the findings be made public. If there are mistakes, then we accept them - if there will be mistakes," he said.
READ ALSO: LOOK! Duterte backpedals on name-dropping narco-generals; here's what he says
Source: Kami.com.ph