Politicians are capable of doing a variety of bad things to the public. They can make our lives more difficult, they can steal our money, they can feed us lies, they can break their promises, etc.
Fortunately, the Filipino people can also get a good laugh out of these politicians' antics, gimmicks, mannerisms, behavior, and personality. Here are some of the funniest videos featuring our beloved government officials.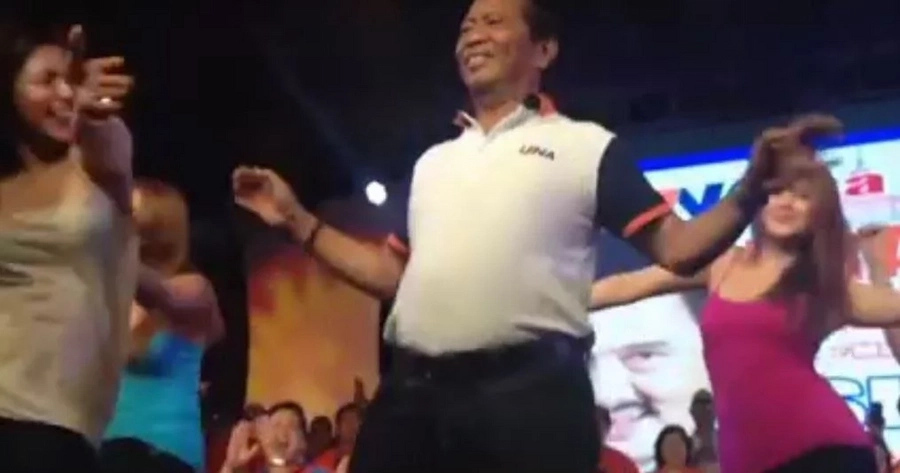 1. How far will President Rodrigo Duterte go?
Who would have thought that our serious, tough-talking president can bust a move? Well, you're in for a surprise. Apparently, the Punisher from Davao City is quite updated with the latest dance craze. And guess what? He's even willing to learn more for the girls.
So girls, what are you waiting for? Aren't you just curious to find out if the president will be willing to gyrate to Careless Whisper or do the back-busting Ocho-ocho just for you?
READ ALSO: Top 5 things Duterte proved in his first week as president
2. Jejomar Binay's hidden talent
Jejomar Binay lost badly in the May 9 presidential election. During his campaign, Binay focused on letting people know about his achievements for Makati City, his leadership skills, his dark skin tone and even his short stature.
If he only advertised his dancing skills, he could have been our president right now.
3. Miriam Defensor-Santiago's solution for corruption
Miriam Defensor-Santiago is famous not only for her intelligence, experience, and fiery temper but also for her wit and sense of humor. During one of her speeches, Santiago asked the audience: "What do you call throwing trash into the sea? The answer: POLLUTION." She then had a follow-up question: "But what do you call throwing corrupt politicians to the sea? The answer: SOLUTION."
READ ALSO: Miriam Defensor Santiago has the hottest supporters [PHOTOS]
4. Mar Roxas' true calling
Have you been wondering what Mar Roxas is doing with his life nowadays after losing the recent presidential race? This video of Roxas from a few years ago might give us a clue.
It's definitely not babysitting.
5. Karen Davila vs. Alma Moreno
Who could ever forget this all-time classic song and one of the most awkward interviewees in Philippine history? Hopefully, this video will motivate celebrities who are planning to run for a government post in the future.
RELATED: Top 10 most WTF moments in Elections 2016
Source: Kami.com.ph