This photo is extremely touching! This little boy from the Philippines is trying to climb on his mother's casket during her funeral to hug her. The deceased's relatives shot this photo and put it on Facebook with the following post: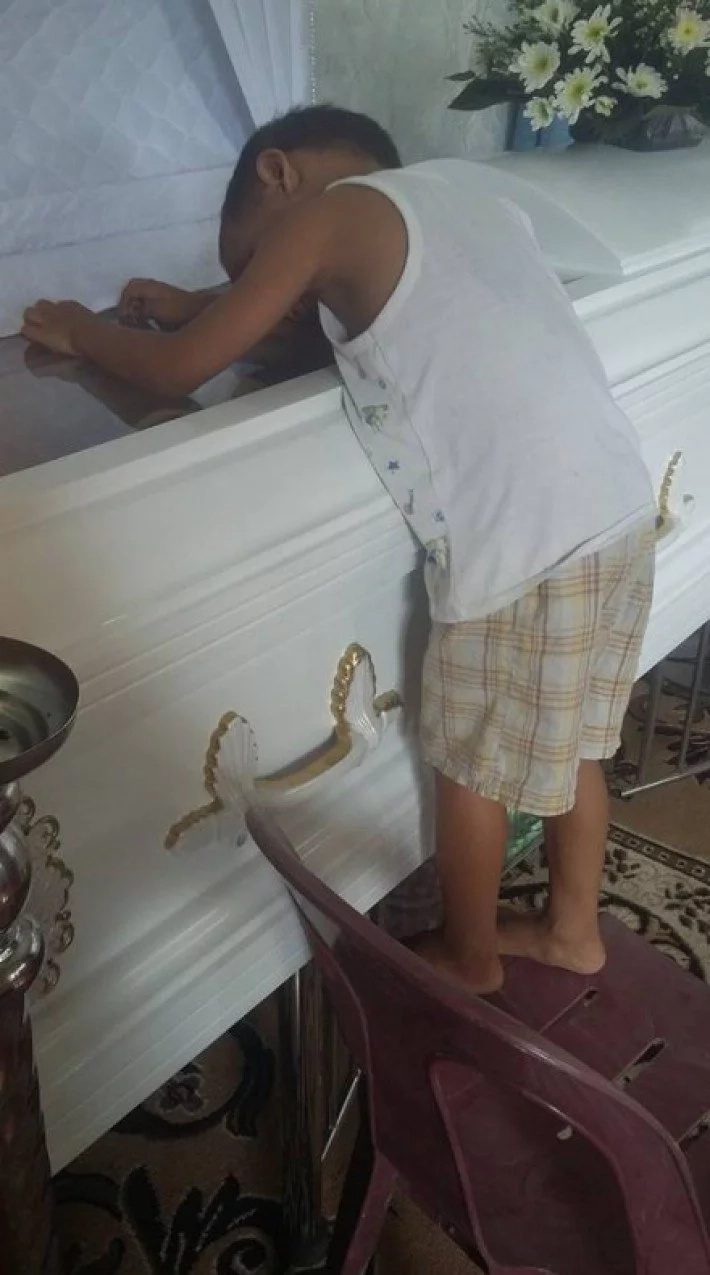 "What would you explain to a child that asks: "why doesn't mommy sleep next to me anymore? It tears our hearts apart…He took a chair, stood on it, climbed on to the casket to hug his mother one last time."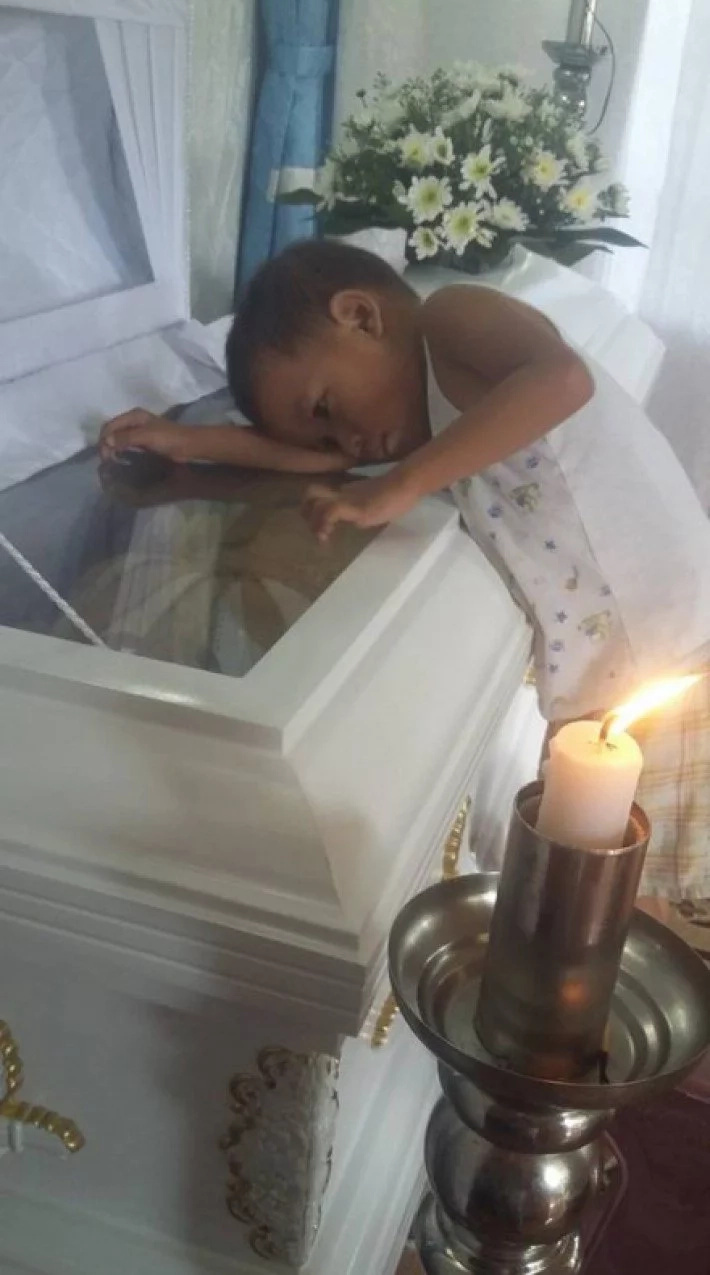 Not a single child should lose his parents at such a young age! Love and care for your close ones.
Source: Kami.com.ph