- Blackheads are oxidized melanin, which is the skin's pigment
- Popping blackheads, sometimes, worsen the skin problem
- Proper hygiene is the best way to prevent blackheads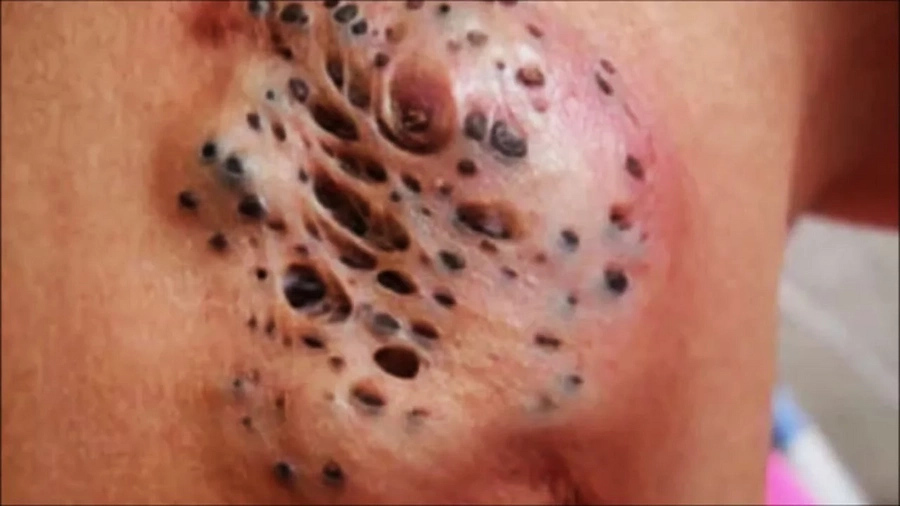 If you regularly visit a spa for your facial appointment, then you will probably find the video below as oddly satisfying.
The video shows the extraction of comedones or blackheads from the nose of a patient. The blackheads are quite severe based on the size of the comedones and the dilated pore.
Dr. Sandra Lee, also known as Dr. Pimple Popper is a famous doctor when it comes to skin problems, particularly pimples and comedones. She posts videos of the process of extracting comedones and they are satisfying in a weird way.
READ ALSO: WATCH: What they pulled out of people's ears are terrifying
Blackheads are skin problems containing oxidized melanin, which is the pigment of the skin. It resulted from too much sebum produced on the base of the hairs due to changes in hormones. The sebum contains melanin, which turns black once exposed to air.
There is some evidence that blackheads are more likely to arise when poor diet or disease leads to increased insulin levels, increased levels of IGF-1 and rapid growth of skin cells that lead to clogged pores.
While some people claim that popping blackheads is helpful, others say that this can worsen the skin problem as it can yield to dilated pores and scarring.
READ ALSO: You wouldn't believe the secret behind this woman's clear skin!
It is best to prevent the onset of blackheads by doing the following:
1. Keep your face clean by having a daytime and nighttime cleansing routine.
2. If your skin is oily, avoid using cream-based products as it will only add to the sebum production. Use water-based products, instead.
3. Do not forget to remove your makeup after to allow the skin to breathe.
4. Avoid humid conditions that exacerbate the production of sebum.
READ ALSO: You pay your money for these 6 household items, and they kill you by causing cancer!
Watch the video of extracting blackheads below.
[embed]&oref=https%3A%2F%2Fwww.youtube.com%2Fwatch%3Fv%3DKCKh0-vTRAE&has_verified=1[/embed]
Source: Kami.com.ph