- Darrel Fremming is an OFW who came home to take a quick vacation with his family
- One destination he visited was the Bukal Falls in Majayjay, Laguna
- The fun event soon put their lives in danger as a horrifying flash flood occurred
Taking a break from our busy lives is almost a necessity nowadays. The stress and exhaustion that have built up due to our work's demands and unprecedented overtime will soon catch up with us if we do not attempt to take a breather and provide ourselves enough relaxation.
Darrel Fremming is no different from us as he visited his homeland for a quick vacation. The overseas Filipino worker (OFW) spent his days in the country with his family and friends, visiting the hottest tourist spots to date to relish the most out of his trip.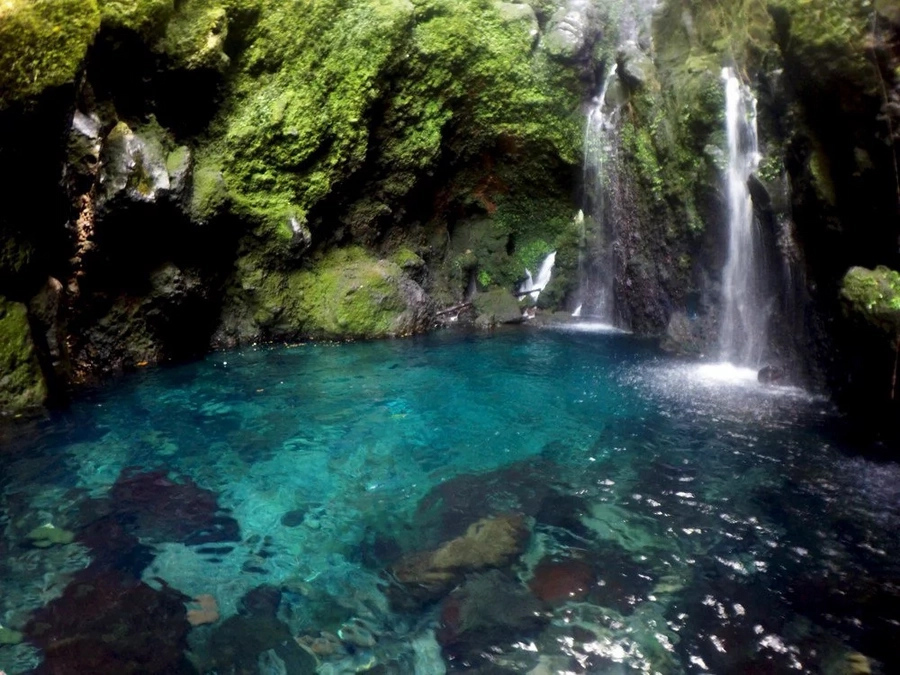 (photo credit: diannewanderland.com)
One of the places that managed to land on their list is the Bukal Falls in Majayjay, Laguna. He, along with his family, decided to explore the area on his last day in Manila. What was expected to be a day of fun and bonding almost took a tragic turn when the weather became worse, causing a flash flood rushing into the location.
READ ALSO: Butchoy exits PAR, but Saturday still rainy due to monsoon
At the beginning of the video, Darrel noted how his vacation was spent with rainy days as it usually poured during his stay in the country. As they were trekking towards the falls, several people were making their leave as the downpour continued.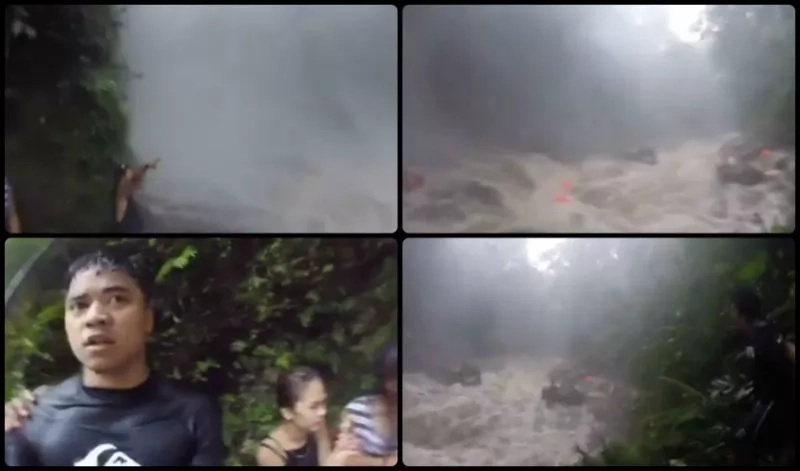 (photo credit: newsgra.ph)
After arriving to their destination, he enjoyed what nature had to offer – swimming and even having a friendly competition with his uncle, testing who could swim faster between the two of them. Fortunately, both of them were able to make it back to the rocks in time before a terrible flash flood swept the area.
READ ALSO: #HabagatUpdate: Monsoon rains to be felt this weekend – LIVE BLOG
Apparently, nature has more to offer as Darrel and his family scrambled to a safe place. Despite their lives being placed in grave danger, they were thankful that the incident had not claimed anyone's life. Darrel lost his phone in the middle of the chaos, but his aunt reminded him that his life mattered most.
The video has been uploaded on Youtube and has been viewed over 170,000 times since June 11, 2016.-HB, Kami Media
READ ALSO: Bagyong Butchoy to enter Ph on Tuesday

Source: Kami.com.ph