DFA chief clarifies sharing statement on South China Sea
- DFA Chief Yasay announced on Friday that the Philippines is willing to share resources on the South China Sea
- For the second time in less than a month in office, the DFA chief finds the need to clarify his statements
- A critic privy to the international case accuses Yasay for blunder
Once again, Philippine Foreign Affairs Secretary Perfecto Yasay Jr has found himself clarifying his statement on China regarding the disputed South China Sea.
In an interview with Agence France-Presse on Friday, July 8, Yasay mentioned that the Philippines is willing to share resources in the disputed body of water.
He said that both countries can share an objective of jointly exploring the territory to see how both can utilize and mutually benefit from the resources in the economic zones where there are overlapping claims.
These statements were immediately criticized on social media saying that the Duterte administration is easily willing to give up the Philippines' rights over the South China Sea.
READ ALSO: PH government makes shocking decision on South China Sea
On July 8, Yasay made clarifications saying that what he meant was that we have to wait for the ruling of the tribunal, and study and dissect the ramifications of the ruling.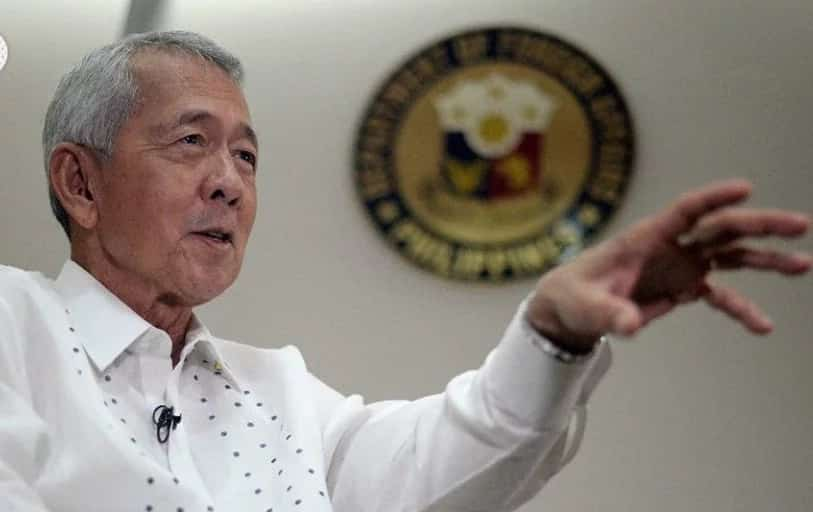 The Diplomat added that the ruling will not address the sovereignty and the delimitation and that it is possible that other claimants will consider entering into joint exploration programs in the future if there would no longer be any prejudice on the parties' claims of boundaries in accordance with UNCLOS.
UNCLOS refers to the United Nations Convention on the Law of the Sea, or the law that governs the Oceans.
READ ALSO: Yasay adresses sensitive territorial dispute remarks on air
Critics cry blunder
In Yasay's statement, he said that the eventual ruling does not include a verdict that determines the ownership of islands or sovereignty, and the delimitation, or the overlapping of sea boundaries.
Given this, he mentioned that claimant countries "might consider" sharing resources in disputed areas. These possible joint exploration activities, in any case, should "not prejudice the parties' claims and delimitation of boundaries in accordance with UNCLOS."
In his clarification, Yasay said that since the PCA does not have any power to enforce, any overlapping claims awarded is best implemented through negotiations with other claimants that may include the join exploration and utilization of the resources in the area.
READ ALSO: Yasay chides UN for remarks against Duterte
A source privy to the country's case reacted to Yasay's clarification and said that the foreign secretary still misses the point. He clarifies that if the tribunal rules in favor of us, there will not be any overlaps, our EEZ will be exclusively ours, and the Constitution prohibits any sharing of our EEZ resources with other countries, except for foreign contractors commissioned by the government.
The same source reacted to Yasay's statement to Agence France-Presse saying that, "This blunder can be rectified if the Foreign Affairs secretary issues a statement saying that any joint exploration must be undertaken in accordance with the Philippine constitution, which provides that the State shall protect the nation's marine wealth in its exclusive economic zone, and reserve its use and enjoyment exclusively to its citizens."
We have attached a copy of the transcript of the DFA chief's interview for added clarification:
- SK, Kami Media
RELATED: Duterte's (not so) Trudeau-like cabinet members
Source: KAMI.com.gh