- AZ Reid is unfazed by the Asian imports enlisted by other PBA teams
- Reid believed his local teammates are all the Asian imports his team needs
- The Fil-Am import is confident that the San Miguel Beermen has enough talent to win another title
San Miguel Beermen Filipino-American import Arizona 'AZ' Reid, who led the team in claiming the last Commissioner's Cup, said that he is not bothered nor afraid of the number of Asian imports that other competing teams have been recruiting to join their respective organizations.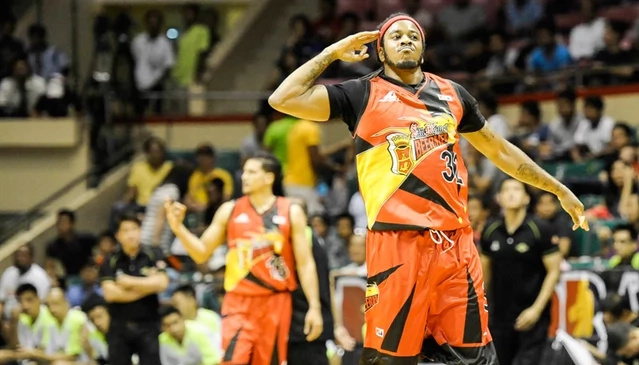 (photo credit: cnnphilippines.com)
To boost their team's skill level, teams in the PBA have been recruiting and importing players outside the country. This year, another round of Asian players have started joining PBA teams.
READ ALSO: 'The Blur' bids goodbye to Gilas
However, the Commissioner's Cup defending champions are happy with AZ Reid as their important and does not look to add more.
Reid said that he already has Asian imports in his team, while pointing at the local players of the San Miguel Beermen. They were wrapping up their afternoon practice session at the Moro Lorenzo Sports Center in Ateneo last Friday.
Reid is confident that San Miguel's starters and its deep bench are more than enough to make a good run for another title shot.
READ ALSO: SHOCKING: Blackwater's Gilbert Bulawan suddenly dies Sunday evening
Reid stressed that they are playing in the Philippines and that Filipinos are Asians too, meaning the team does not need Asian imports anymore. He said that the Beermen has a deep bench and every day is an opportunity for them to play harder for their team.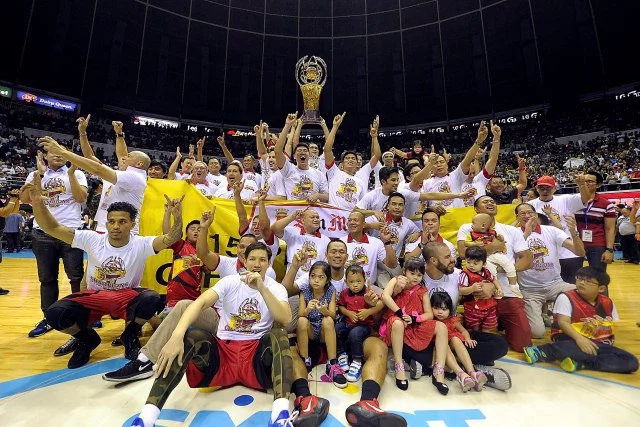 (photo credit: interaksyon.com)
He is confident in the Filipino players he would be playing alongside with,
"I got Gary (David), I got Ryan (Arana), I got Bitoy (Omolon, I got (Ronald) Tubid, and so on. I got Asian imports here," Reid said.
READ ALSO: Kobe Bryant on visiting PH: It's always fun to come here
Fully aware of the other teams enlistment of continental reinforcements, Reid is confident that they have enough talent for a championship repeat.
Many fans have criticized PBA teams for enlisting too many imports. Many are bothered that adding imports no longer embodies the true essence of a 'Philippine' Basketball Association.
These additions easily outshine our local players, thus giving them fewer opportunities to grow and be recognized as players. Although there are plenty of local players with talent, imports are usually more skilled and bigger than Filipinos hence their advantage.-SK, Kami Media
READ ALSO: PBA explains controversial 'boy-cut hairdos' for women
Source: Kami.com.ph