Editor's note: The images related to the keywords in this article are graphic in nature and may be disturbing to some viewers. Look them up at your own risk.
- Photos of a half-naked woman comfortably strolling around IKEA had become viral on China's Twitter, Weibo
- Although some web users speculate that it was a way of promoting the furniture store's branch in Beijing, IKEA has denied the allegations
- Beijing police officers demanded for the post to be deleted as the store reported the incident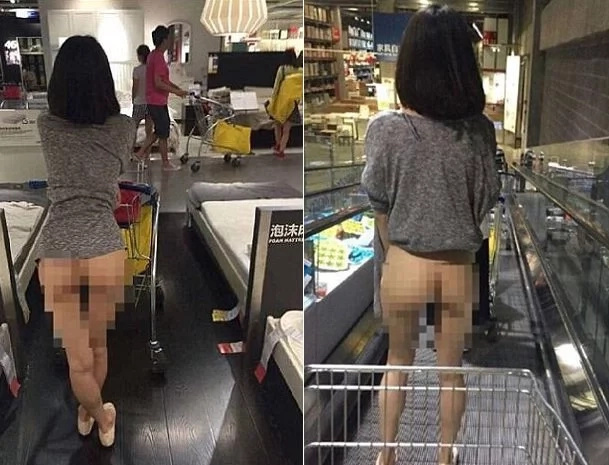 It is pretty much common practice to make sure you are fully dressed before stepping outside, even if the sun has decided to scorch you with its heat or the rain to provide you an unannounced shower. However, as some people take the time to plan their outfits coordinately, others appear to have a lapse of judgment – forgetting something very important before heading out.
A woman, who appears to be in her 20s or 30s, was too comfortable shopping in IKEA with no pants on. Scratch that, with no pants and underwear on.
READ ALSO: Woman caught walking naked in public, find out why
The photos was posted on China's Twitter-like Weibo, and was uploaded by a user named 'Wu Hou Kuang Shui_Silent' with a caption that teases Beijing residents for having a good time shopping in the furniture store for a particular reason. The post contained the pictures of the half-naked woman, displaying her backside in a close distance. She was seen donning a grey sweatshirt (thankfully, at least managing to covering her top) with her sleeves pulled up to her elbows. There were a few people in front of her who seems to be minding their own business, refusing to give a peak in her direction.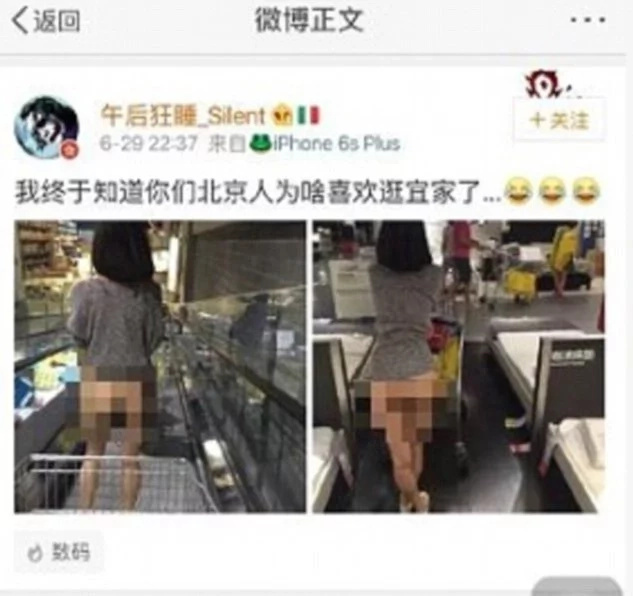 It was not clear, though, if it was done on purpose or not. Speculations divided the Chinese web users as some consider it as a publicity stunt of the Swedish furniture giant, claiming that the truth could have been easily discovered since there were numerous surveillance cameras in the store and within the vicinity. On the other hand, others see it as the woman's way of becoming famous, condemning her for her actions.
READ ALSO: WATCH: Vlogger posts 'guy has sex with drunk girl' video. The content of the video shocked many
The post had been deleted since Beijing police authorities demanded for it to be taken down, following the statement from IKEA that they have reported the incident to the officials. They also denied assumptions that the photos were used to promote their stores in Beijing, urging their customers to observe social morality. - HB, Kami Media
READ: VIDEO: Girl puts on some makeup; the amazing results will shock you!