- Duterte publicly named 5 police generals for allegedly being linked to drug trade during his speech in the 69th anniversary of the Philippine Air Force
- Government officials claim this violates due process; Duterte, in a later statement, says that the generals need to be investigated
- Salvador Panelo, chief legal counsel of Duterte, argues that the name dropping was legal
President Rodrigo Duterte backtracks from name-dropping the narco-generals, saying that they deserve to be investigated.
The incoming president said, "Itong mga (These) generals. I am not condemning them. They deserve an investigation" while attending the Hariraya Eid'l Fitr celebration at the SMX convention center.
Government officials also say that President-Elect Rodrigo Duterte's move to "name and shame" generals is a violation of due process after Duterte publicly named five police generals for allegedly being involved in the drug trade. However, Presidential chief legal counsel Salvador Panelo argues that the name dropping was legal.
READ ALSO: LOOK! Panelo defends Duterte again; here's what he says
Government officials claim that this violated due process because the generals should be presumed innocent until proven guilty. Duterte claimed on national television during his speech in the 69th anniversary of the Philippine Air Force that the five generals were involved in illegal drug trade.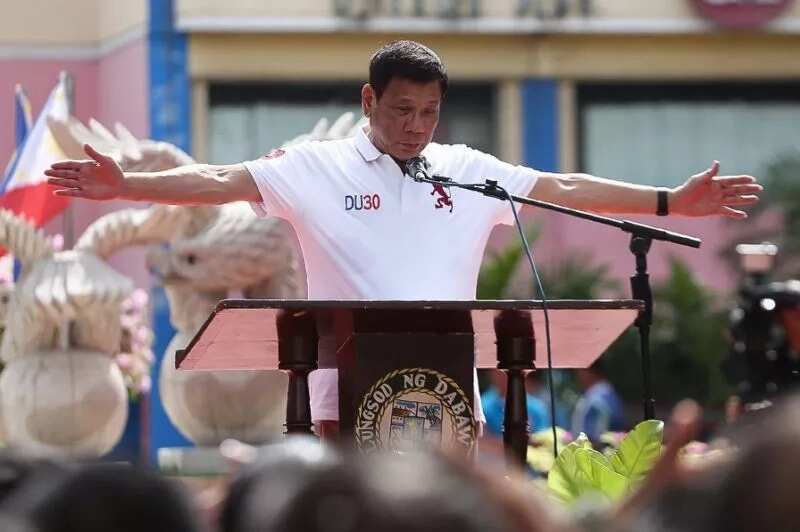 The generals - Chief Supt. Edgardo Tinio, Police Director Joel Pagdilao, retired Chief Supt. Vicente Loot, Chief Supt. Bernardo Diaz, and retired Deputy Dir. Gen. Marcelo Garbo – have rejected the Presiden's allegations. They claim that Duterte's claim is tainted with misinformation coming from people who wish to tarnish the names of the generals.
Presidential chief legal counsel Salvador Panelo insists this was not a violation of their right to due process. Since the generals still have the ability to voice their side of the accusation, Panelo argues that the naming of the police generals before conducting an official investigation was not a violation of their right to due process.
READ ALSO: WATCH: Find out what scares Bato the most!
Duterte also revealed that he had a list of city and municipal mayors and other government officials linked to illegal drug trade.
"I have the list, it includes police generals. Nandoon 'yung mga municipal and city mayors. Meron ding nandito sa Mindanao. May mga Maranao sa listahan. May mga Bisaya, marami (Municipal and city mayors are on that list. Some of them come from Mindanao. There are Maranao and Visayans on that list too)," he said. - NB, Kami Media
RELATED: WATCH: Drug use inside the military? Here's what Duterte did
Source: Kami.com.ph