- President Rodrigo Duterte gave a bold speech during the Hari Raya Eid al-Fitr celebration in Davao City attended by top Moro leaders.
- Duterte refused to brand the Abu Sayyaf members as criminals, saying that they are just desperate for proper governance.
- In the same speech, Duterte blamed the United States for the terror attacks in America and for the worsening situation in the Middle East.
President Rodrigo Duterte refused on Friday to call the members of the Abu Sayyaf Group as criminals but blamed the United States for the terrorism in the Middle East.
"That's why I am not including Abu Sayyaf [activities] in criminality. You've never heard me say (they are) criminal(s). It is a different setup there because these are the guys who were driven to desperation," the president said in his speech during the celebration of the Hari Raya Eid al-Fitr held at  the SMX convention center in Davao City.
The event was attended by high-ranking Moro leaders including Ghadzali Jaafar of the Moro Islamic Liberation Front (MILF).
READ ALSO: LOOK! Panelo defends Duterte again; here's what he says
Duterte added that the reason why there are radical Islamic separatists in Mindanao is due to the lack of proper governance from previous administrations.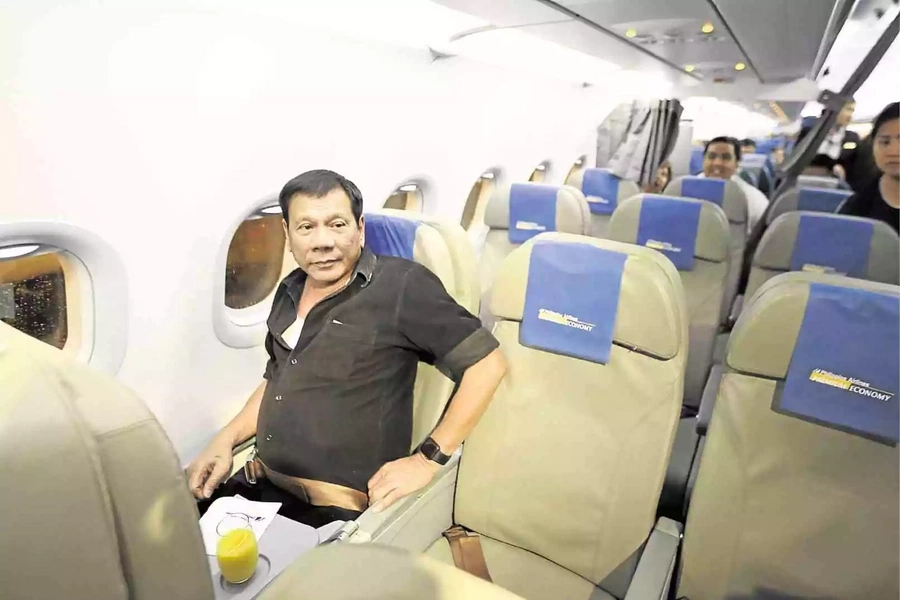 He earlier warned the Abu Sayyaf that he would have to confront the group if they do not stop kidnapping hostages and causing chaos in Mindanao. On Wednesday, the terror group attacked an army headquarters surrounded by civilian communities in Basilan.
They also beheaded their two Canadian hostages in Sulu after the government refused to pay the ransom money. A Norwegian, a Dutch, and seven Indonesians remain as captives of the bandit group.
Both the Philippines and the United States have blacklisted the Abu Sayyaf group as a terrorist organization.
READ ALSO: LOOK: 200 Abus attack Army HQ in Basilan
In the same speech, Duterte suggested that the U.S. should be blamed for the terrorist attacks that have occurred in the country. He said that the Middle East did not bring terrorism to America but it was America that brought terrorism to its own soil.
Duterte added that the U.S. destroyed the Middle East by intervening in the latter's conflicts. He added that before Iraq was invaded, Saddam Hussein was in control of the situation but it all went downhill after the US-led invasion.
"Look at Iraq now," the president pointed out. - 
RELATED: The wrath of Du30 has once again shown; find out his warning to corrupt gov't employees!
Source: Kami.com.ph