- Fans and sports personalities alike were disappointed at the lack of sportsmanship the home crowd displayed for New Zealand's traditional 'haka' dance
- Many chose to go on Twitter to express their displeasure at the booing
- Webster defended the home crowd by pointing out that this may be just an unconventional way of showing support for the Gilas team
With all the pressure and hype surrounding sporting events, most teams are bound to have some tradition they stick to so as to relieve some pressure and get into a fighting spirit. There are chants, there are prayers, and for the New Zealand sports teams, there's the 'haka' war dance. They usually present this before the start of international games, and their game against Gilas Pilipinas at the Mall of Asia Arena last Wednesday night was no exception to this rule.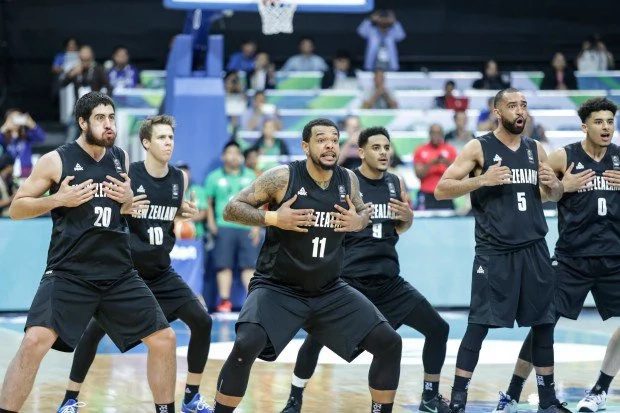 (photo credit: sports.inquirer.net)
However, some Filipino fans at the venue gave an unfavorable response to the Tall Blacks 'haka'. The occasional cheers and whoops of encouragement were drowned out by loud boos, much to the dismay of several fans.
READ ALSO: Find out what New Zealand coach had to say about Filipino fans
Bob Guerrero, a football game commentator for ABS-CBN Sports+Action, took to Twitter to express his disappointment. He was not pleased with how music was played while the dance took place, and criticized the lack of respect and coordination.
Rick Olivares, an ABS-CBN News contributor, also tweeted that the loud boos were unbecoming for the home fans.
The Gilas players themselves remained stoic, merely watching with their arms linked together as the 'haka' was performed.
READ ALSO: Gilas loses Olympics slot after their defeat vs New Zealand
New Zealand would later emerge victorious with 89-80, eliminating Gilas from Olympic contention.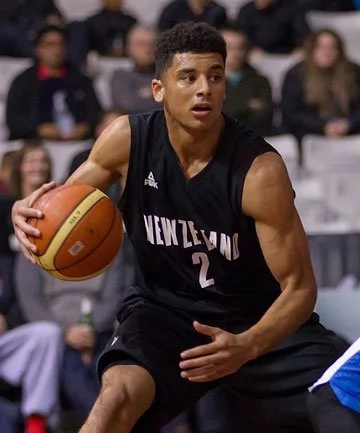 (photo credit: stuff.co.nz)
The following day, Tai Webster - who torched the Philippines for 25 points - claimed that the booing was just a unique way the home crowd chose to show support for Gilas. He explained that different people had different reactions to it, and 'it is what it is.'-MB, Kami Media
READ ALSO: Gilas Pilipinas lineup for FIBA olympic qualifier unveiled
Source: Kami.com.ph