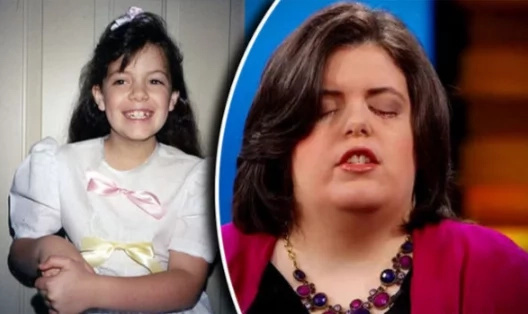 Amber Shuping, born with perfect vision, blinded herself on purpose and explained why did she do it. 30-year-old woman claimed that she wanted to be blind her whole life, ever since she was a baby girl. 7 years ago she decided to put liquid drain cleaner into her eyes which caused enormous pain, but finally and tragically she's gone blind.
Now that what Shuping revealed during her conversation with US TV:
"At about 12 is when I decided I should have born blind. I would turn off the lights and sit in my room in the dark. I never did like seeing my reflection. I felt very lonely because I was the only one I knew who felt like this. I really felt the need to be blind"
Doctors now believe Amber has Body Integrity Identity Disorder, which psychologically causes a healthy person to feel like he or she meant to be disabled. In her childhood Shuping even pretended to be blind, walking for hours with her eyes closed and doing things only real blind people have to go through. She even learned fluently read braille when she turned 20.
She was told to use drain cleaner by Chicago psychologist who prepared Amber for dangerous at-home procedure. "It was a screaming, violent pain. The drain cleaner had eaten through my eyelids and my eyes," – Shuping remembers. After that infamous therapist had been banned in three states, but drain cleaner damaged Amber's eyes so bad that she suffers from it even now.
So her left eye collapsed in on itself and now requires the eye to be removed, while her right eye suffered from glaucoma and cataracts, and now is full of terrible scars. Also Amber became an outcast to her family, friends and even the blind community.
Source: Kami.com.ph