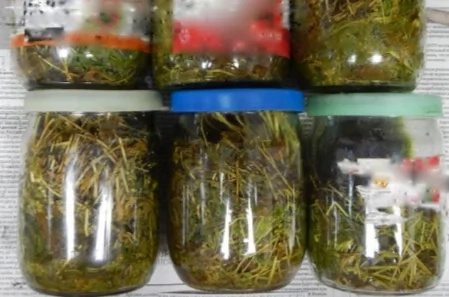 Common domestic quarrel turned into a criminal case for the married couple in Lipetzk, small city in Russia.
Residents of the apartment building were sleeping in the night when they heard screams and noise from their neighbors' flat. They called the police and said that there was some loud family drama. But the most interesting part of this story happened when policemen have finally arrived to the problem flat.
When unsuspecting spouses opened the door officers immediately forgot about the topic of call – it was not a simple flat where happy couples usually live but the real greenhouse full of marijuana. 12 bushes of cannabis were standing in giant pots made of five-liter bottles, as press-service of local police department reported. As well as countless jars and packages with hashish oil, marijuana, and fresh cannabis scattered throughout the apartment. Police officers found out about 330 grams of drugs in total.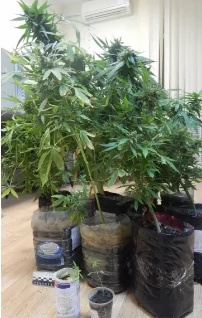 Also police found that the husband has previously been convicted of drug trafficking, and now it seems like he's returned to his criminal past. Now both of them could face up to 10 years in prison for or illegal possession and cultivation of narcotic plants.
Apparently they didn't know that drug dealers should stay low and quite.
Source: Kami.com.ph