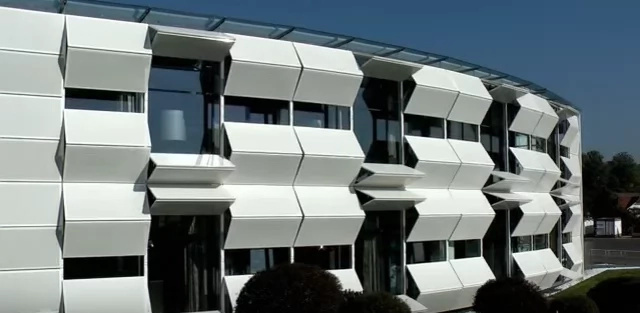 The weird building is located in Styria, Austria and has a façade that changes its look throughout the whole day. So every hour people can see the building with a new … huh… face.
It's called Kiefer Technic Showroom and looks like it was liven up by the Spark from Transformers.
Actually Kiefer Technic consists of solid brick walls, reinforced concrete ceilings and floors, and steel encased concrete columns. And as the sun progresses through the day it presents a brand new façade every single hour. Of course there's no magic in that process but it still looks fantastic and impressive.
Source: Kami.com.ph