- Department of Justice Secretary Vitaliano Aguirre II plans to move convicted drug lords to a maximum security prison in an island
- The proposal follows President Duterte's announcement that drug lords are still able to conduct drug trafficking operations even if they are already in jail
- Aguirre also plans to replace the prison guards at the New Bilibid prison
Based on pronouncements made by President Duterte that convicted drug lords Peter Co alias "Wu Tuan," and Herbert Colangco alias "Ampang" are still allegedly directing drug trafficking operations while serving time in the New Bilibid Prison in Muntinlupa, Aguirre made a proposal to move them into an island prison.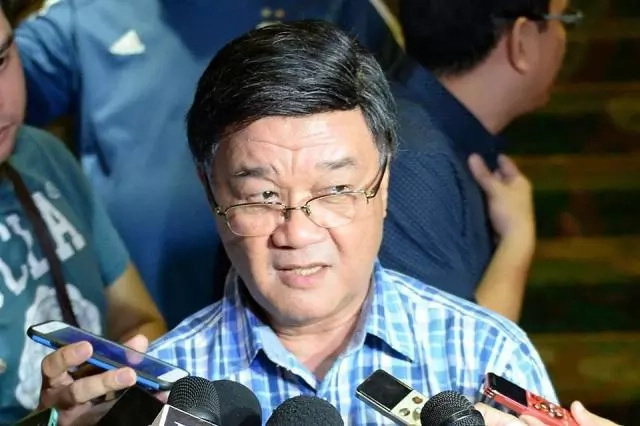 In 2014, the two drug lords were among those discovered to be living in lavish surroundings while behind bars. The police inspection revealed that they still have access to drug paraphernalia with the help of some corrupt prison guards.
To put an end to this, Aguirre is considering moving them to a faraway island with no cellular phone signals. Aguirre believes that this is crucial in order to block the drug lords' efforts in remotely calling the shots on drug trafficking operations.
READ: One more for Duterte – Tagbilaran City drug lord shot dead
"You know that, and [it] was validated again, that without the cellphones, no transaction whatsoever will be done inside the New Bilibid Prison by these drug lords," said Aguirre.
Aguirre was earlier quoted as wanting to purchase PHP 10 million worth of signal jammer equipment for the New Bilibid Prison.
Aguirre is considering either Caballo Island off Manila Bay and an unnamed island in Palawan. Caballo Island is a rocky island beside Corregidor. In 2014, Filipino peacekeepers from Liberia were quarantined there for 21 days due to fears of an Ebola virus spread. The island is currently occupied by the Philippine Navy and is off-limits to civilians.
READ: WATCH: Duterte names 5 generals protecting the PH drug ring
While the planned maximum security prison is not yet underway, Aguirre plans to move Co and Colangco to nearby prisons. Possible sites include one in Tanay, Rizal and the other is a detention facility of the Intelligence Service Armed Forces of the Philippines.
READ: 5 reasons why Ronald "Bato" Dela Rosa is a badass PNP chief
Source: Kami.com.ph