VP Robredo sought to protect and provide housing for the poor
- Earlier, President Rodrigo "Digong" Duterte does not want to give Vice President Leni Robredo a cabinet post because he does not want to offend the feelings of his friend and neck-and-neck rival of the latter Sen. Ferdinand Marcos
- However, change has come since the president offered Robredo to head the Housing and Urban Development Coordinating Council (HUDCC)
- Now, Robredo is being asked by a militant group to put the interest of the poor people first before anything else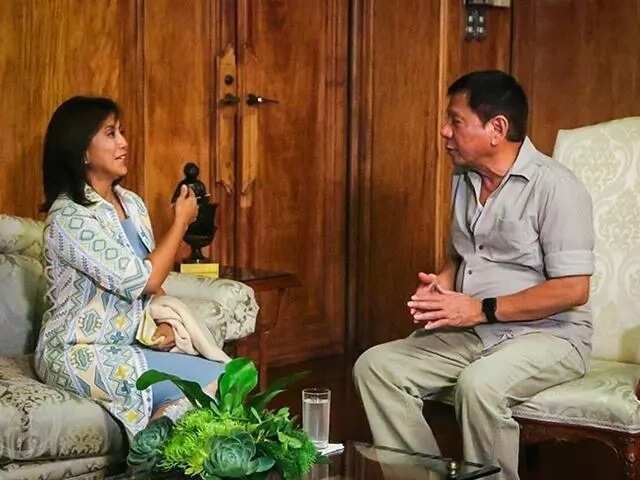 Kalipunan ng Damayang Mahihirap (Kadamay) urged Vice President Maria Leonor "Leni" Robredo to give priority to the poor by providing reasonable public housing and standing against demolitions as head of the Housing and Urban Development Coordinating Council (HUDCC).
"If we are truly to see change coming to the country, then housing as a service should be prioritized over the involvement of private developers in so called socialized housing. We lauded the late Jesse Robredo for his recognition of our rights to the city, for the city to be geared towards fulfilling the needs of all its inhabitants," Gloria "Ka Bea" Arellano, Kadamay chair, said in a statement.
READ ALSO: Duterte finally asks Robredo for help; Leni calls Rody 'warm' & 'friendly'
The vice president, who was also a former human rights lawyer, accepted the humble offer of President Duterte regarding the said post and expressed her gratefulness for the appointment, ensuring her service to the marginalized sectors.
Robredo said that it was her late husband, Jesse Robredo's desire to help the homeless and she was happy because she finally had the chance to continue the advocacies of her husband.
The chair also urged Robredo to emulate her late husband, former Interior Secretary Jesse Robredo, who "staunchly advocated for affordable public housing as a response to basic human rights of urban poor Filipinos."
READ ALSO: #KILIG! Robredo-Duterte had first official meeting
Arellano also added that the Liberal Party, the group under which Robredo ran during the National Elections, is not the only powerful player in the housing industry.
"(W)e urge Robredo to be true to the memory of her husband and reject all policies harmful to the poor. Namely these are public-private partnership endeavors mixed into housing. Instead, housing as a quality service that is readily available and provided to the poorest sections should be the goal," Arellano added.
RELATED: Finally! Duterte offers Robredo Cabinet post
Source: KAMI.com.gh