Pinay nurse received millions of gifts from patient
- Hadassah Peri, a Filipino nurse had cared for the late Huguette Clark, daughter of a copper-mining tycoon for 20 years
- Huguette Clark showered Peri with gifts up until she died in 2011
- Peri's bequest was successfully challenged by the relatives of Clark
Filipinos have always been known as among the best carers in the world, and Hadassah Peri is just one of the many Filipinos who exemplify this trait.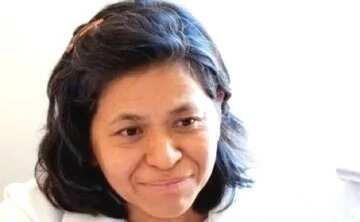 Hadassah Peri, a Filipino agency nurse received millions of pounds worth of gifts from one of the world's wealthiest woman.
According to reports, Peri had been taking care of Senator William Clark's youngest child Huguette Clark who was admitted to the hospital due to face cancer.
READ: This Little Shiba Dog will Melt your Heart with Her Cute Smile!
Clark already died in 2011, and her doctors described her as "an apparition" and "like somebody out of a concentration camp… nearly at death's door." She had untreated tumors on her face which made it difficult for her to eat.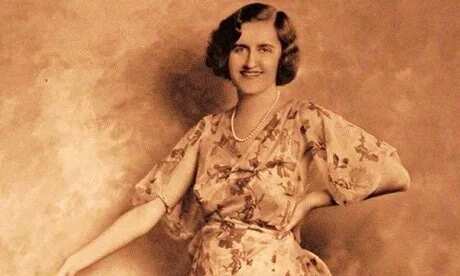 Peri was a very diligent nurse to Clark. She worked seven days a week, 12 hours a day. Despite her having three school-aged children, Peri dedicated her genuine service to the heiress, even saying that she would give her life to her.
In return, the heiress also treated Peri extravagantly. According to the hospital staff, Clark's first question in the morning would always be: "When is Hadassah coming?" She would always check on Peri whenever the Pinay nurse ends her shift.
READ: This old woman didn't sell her little house, even for a million a dollars!
Aside from the very compassionate treatment, Peri also received extensive material gifts from the heiress. The outpour of gifts immediately began after Clark was admitted to Doctors Hospital. Peri narrated the generosity of Clark, "sometimes I would say, 'You gave me a cheque already today.' But she would say: 'You have a lot of expense, you can use it.' I accepted the cheques because we have a lot of bills. Madam is very generous. I don't ask for it. Madam cared deeply about my family and all the devotion that I give," she said.
Peri received seven homes and multiple cars from Clark, including a Bentley car, a high end luxury car in England. By the time the heiress died, Peri had already received £18million worth of gifts in the span of 20 years.
Peri also received £8.75million from Clark's last will, but this was legally challenged by the heiress' relatives. They said that the nurse already received "too much".
READ: The inspirational story of a boy born without limbs
Eventually, the negotiations made Peri give up the legacy she received from Clark. She had also agreed to pay back £3million worth of gifts, but was fortunately allowed to keep the rest. -CD, Kami Media
Source: KAMI.com.gh