PH willing to consider South China Sea joint exploration
- Foreign Secretary Perfecto Yasay said that Philippines will be sharing natural resources with china even if the country wins a legal challenge
- Philippines would consider joint exploration of Scarborough Shoal and Reed Bank with China
- Yasay insisted that the Philippines will not concede its rights in the island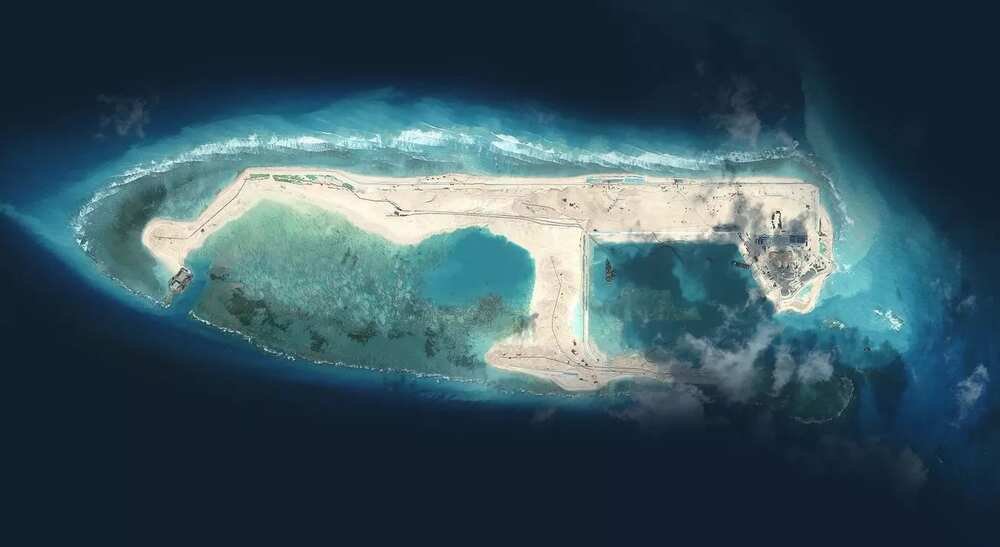 Foreign Secretary Perfecto Yasay said that the Philippines is willing to share natural resources with Beijing in line with the South China Sea territorial dispute between the two countries.
According to Yasay, President Rodrigo Duterte's administration, after the verdict on Tuesday, is hoping for direct talks with China regarding joint exploitation of natural gas reserves and fishing grounds within Philippines' exclusive economic zone. Yasay stated that the Philippines is willing to share the resources even if it wins a legal challenge on the following week.
"We can even have the objective of seeing how we can jointly explore this territory. How we can utilize and benefit mutually from the utilization of the resources in this exclusive economic zone where claims are overlapping," Yasay said in an interview.
READ ALSO: Beijing warns US, says there's price to pay if they intervene in South China Sea dispute
Yasay explained that after the ruling, the Philippines would closely study the issue and discuss it with allies before talking to China. He added that Duterte's administration aims to ensure the best possible relations with China and that whatever actions the new administration will be taking, the statements they will make will be in line with the aim to strengthen the country's relationship with everybody and to make sure that there will be no hindrance in the country's peace talks with China.
The Philippines would consider a joint exploration of a rich fishing ground that of Scarborough Shoal which China took control over in 2012, and a natural gas field at Reed Bank located also within the Philippines'exclusive economic zone. Yet, Yasay claimed that the Philippines would not concede its rights in the sea and that the Philippines had an agreement with China that both countries will not make any 'provocative statements' when the ruling has been released.
READ ALSO: China to PH: Ignore South China Sea ruling; let's talk
The Philippines, during Benigno Aquino III's administration, filed a legal challenge with UN-backed tribunal in The Hague, opposing China's claims to Philippines' vital seas, China, building artificial islands in the areas. The case enraged China, making them snub the tribunal's ruling and hold military drills in the northern part of the sea. - AA, Kami Media
READ: LOOK: China advances propaganda vs PH before court ruling
Source: KAMI.com.gh