The other side of Bato you've never seen before
- New PNP Chief Ronald 'Bato' Dela Rosa admitted his three fears on national television
- Dela Rosa's wife expressed concerned about his newfound fame
- To relieve himself from stress, Bato plays the strategy game Clash of Clans 
Ronald 'Bato' Dela Rosa's rise to stardom started when he was appointed by President Rodrigo Duterte as the new Chief of Philippine National Police (PNP), and now he has assumed position, every move he made has been well documented by the local media.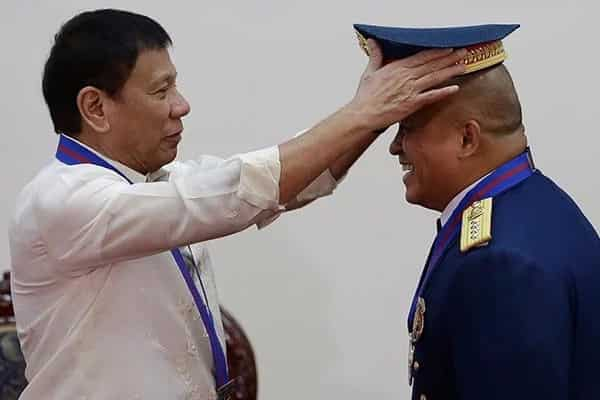 The new PNP chief appeared as a guest in ABS-CBN's early morning show 'Umagang Kay Ganda' on Thursday, July 7, where he was asked about whom or what is he afraid of. He revealed that he fears three things.
READ ALSO: 'Bato' says he wanted to 'cry' with the accused generals during meeting
"Number one si Lord, ayaw ko magka-atraso sa kanya," he said.
(Number one is the Lord. I don't want to commit sins against him.)
READ ALSO: Bato relieves members of NCR and QC anti-drugs unit
"Number 2, Misis ko," he said before greeting her in front of the camera who, according to him, is watching the show at the moment.
(Number 2, my wife.)
"Hi, langga!" he greeted. To those who are not familiar with  'langga', it is a Visayan term of endearment.
READ ALSO: President Duterte laughs at P50M bounty on his head, incoming PNP Chief Dela Rosa says
He also said his wife is concerned about his newfound fame.
"Nalulungkot lang ako. Pag-uwi ko sa bahay yung misis ko nagdadabog. Ikaw sikat ka na masyado mamaya marami ka na chicks diyan sa labas," he said.
(I get sad. When I arrive home, my wife rants. 'You are too famous, you might have girls out there.')
READ ALSO: LOOK! Bato names places cops can't visit
To everyone's surprise, Bato admitted he is also afraid of ghosts.
"Takot ako sa multo. Kahit ano baril mo sa multo, hindi tatamaan iyan."
(I am afraid of ghosts. No matter how many times you shoot it, you won't hit it.)
READ ALSO: Find out why Lacson trusts 'Bato' as new PNP boss
Dela Rosa said he plays Clash of Clans on his free time as a diversion.
Like his boss President Duterte, Bato also loves maruya, a local fritter made from saba bananas.
He revealed his fun side contrary to how people always saw him during the interview. He added that people like him, who love to eat bananas, are the more loving type compared to others.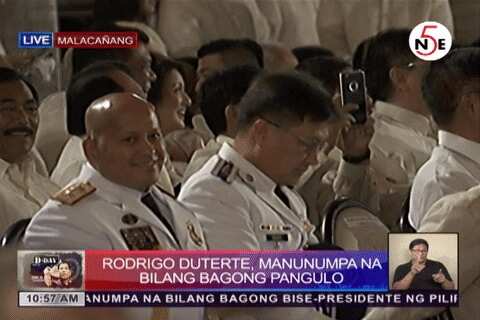 Just recently, he was caught sporting a big smile while moving his head from left to right during President Duterte's inauguration ceremony. The video went viral showing that our 'Bato' is not as hard as he seems.-RY, Kami Media
READ ALSO: 5 reasons why Ronald "Bato" Dela Rosa is a badass PNP chief
Source: KAMI.com.gh