200 Abus led by top leaders attack Army HQ in Basilan
- An army headquarters in Basilan has been attacked by at least 200 Abu Sayyaf members
- The terror attack was led by high-ranking Abu leaders, causing displacement of more than 2,000 families
- Classes have been suspended as the battle rages on
An estimated 200 members of the Abu Sayyaf terror group – led by high-ranking Abu leaders Puruji Indama and Isnilon Hapilon – attacked an Army headquarters in Basilan on Wednesday, with their intense battle still going on as of Thursday afternoon.
The headquarters attacked by the bandit group is surrounded by communities with innocent civilians. The battle that ensued between the two camps has sent approximately 2,000 families escaping their homes to find safety.
According to former Ungkaya Pukan Mayor Joel Maturan, the terrorists are armed with .50 cal. machine guns. The bandits positioned themselves on the four hills which surround the Punoh Butigan community where the 18th Infantry Battalion headquarters is located. They later repositioned themselves in the Punog Alibasa community.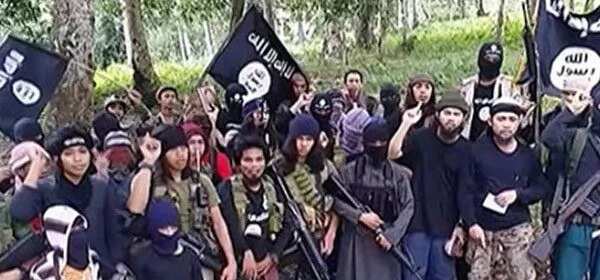 The former mayor and his employees have also armed themselves and are prepared to go into battle with the AFP soldiers.
READ ALSO: Bloody day: 8 more killed in Manila under Duterte administration
The terror attack on Ungkaya Pukan started around 7:30 p.m. until 2 a.m. Thursday. They then resumed attacking the headquarters around 7 a.m. on Thursday.
"It's on and off. I wonder why these bandits are not running out of ammunition and food," Maturan said.
"We were all caught by surprise. We were winding down our Eid (end of Ramadan) celebration when the attack happened," former Tipo-Tipo Mayor Tong Isarul said. He added that all elementary and high school classes in his town had already been canceled.
READ ALSO: AFP probed for mutilating NPA rebel's corpse
In order to help the military fight the terrorists, Basilan provincial PNP chief Supt. Oscar Nantes has already sent policemen to Ungkaya Pukan. Nantes said that the police force is anticipating an attack on the municipal hall and the police station.
No casualty figures are available as of this moment. - DN, Kami Media
RELATED: LOOK! Abu Sayyaf bomb expert, leader nabbed
Source: KAMI.com.gh