Andanar teams up with BBC and ABC to transforms PTV4
- Presidential Communications Operations Office (PCCO) Secretary Martin Andanar revealed that teams from the British Broadcasting Corporation (BBC) and the Australian Broadcasting Corporation (ABC) is set to visit the country soon
- The move is aimed at making the government-run channel gain editorial independence
- Plans are also being drafted into establishing a "broadcasting hub" in Mindanao
At the start of his term, PCCO Secretary Martin Andanar said that he envisions a national communications strategy for the operations of government stations and agencies. In line with this, Andanar zeroes in the government-run PTV4 which he believes is due for a transformation.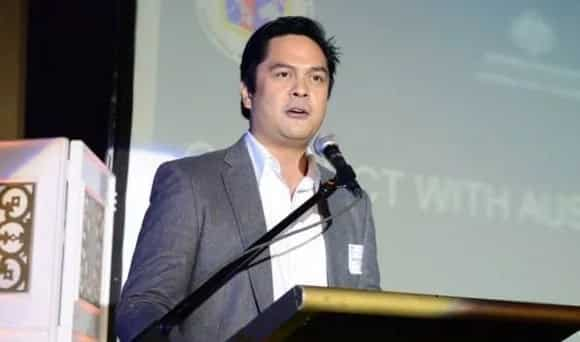 "I believe, I'm sure you guys would agree, that we have so many assets in the government that are not being used properly, not being maximized by the government. That includes Radio ng Bayan, PTV, the NPO, Apo Productions, Philippine Information Agency, Philippine News Agency – these agencies can be streamlined, rationalized [in order] to improve [the] service for better information flow between agencies [and] down to the public," he said.
To achieve the desired results, Andanar is teaming up with BBC and ABC.
READ: Duterte TV show set to air on August
"I've spoken to the Australian Embassy and the British Embassy. They're willing to, in fact they are already talking to our counterpart state media, in ABC and BBC and they should be sending [a] team to help us out," Andanar informed Inquirer editors and reporters.
BBC is a public service broadcaster and "statutory corporation" in the United Kingdom that is independent from state control. On the other hand, ABC is also funded and owned by the government but it remains editorially independent as ensured through the Australian Broadcasting Corporation Act 1983.
Andanar also mentioned that in order for PTV4 to gain editorial independence, its charter must be reviewed. His proposal was backed by President Duterte during their first Cabinet meeting.
READ: Paolo Duterte wants to avoid the media; Find out why
"The important thing is the charter. When I mentioned the charter to the first Cabinet meeting last week, the President himself recommended before I can even speak, of changing the charter of PTV. Marrying the current charter of the BBC in order for the network to have editorial independence," he said.
However, when it comes to financing, the secretary believes that Congress should allot funds for this purpose and for PTV4 to be able to run its own advertisements.
"PTV does not receive any funding from the government because it's a GOCC [government owned and controlled corporation]. So we have to be realistic because in order for us to build this network we should be able to receive funds from Congress. At the same time, we should also be able to marry the GOCC aspect of it and we can also generate our own funds through advertising," he explained.
READ: Dial 8888: The country's 24-hour hotline will be launched in August
While the change may present problems, Andanar is confident that the same can be overcome by looking at the experience of both BBC and ABC. -IS, Kami Media
Source: KAMI.com.gh