- Baste Duterte posted an adorable tbt photo of him and his parents on Facebook
- It showed him and President Duterte riding a motorcycle with Elizabeth Zimmerman at their side
- The post has been shared for almost 2,ooo times  and has gained more than 65,000 likes as of writing
Before being pulled under the spotlight through the chaotic campaign period and gaining thousands of fans, Sebastian "Baste" Duterte was an adorable little boy.
The heartthrob joined the traditional Throwback Thursday and posted a photo of him, including his parents, on Facebook this week.
No words were no longer needed as he simply captioned the picture with three hearts and the regular label of #tbt at the end.
The young Baste could be seen hugging his father, President Rodrigo Duterte, from behind while they were mounted on a motorcycle.
Elizabeth Zimmerman was also present in the picture, attending to Baste so he would not fall.
It seems that the 28-year old has caused several females to have hearts on their eyes and earned himself more followers as the post continues to spread like wildfire on social media.
As of writing, it has received more than 60 thousand likes and almost two thousand shares on Facebook.
This prompted hundreds of comments, some focusing on how the head of the state started as a humble man and a good father.
They expressed their delight on being able to witness his reign as president.
Others noted on the resemblance between Elizabeth and Sara, even sparking a debate on who resembles their mother more – Sara or Baste?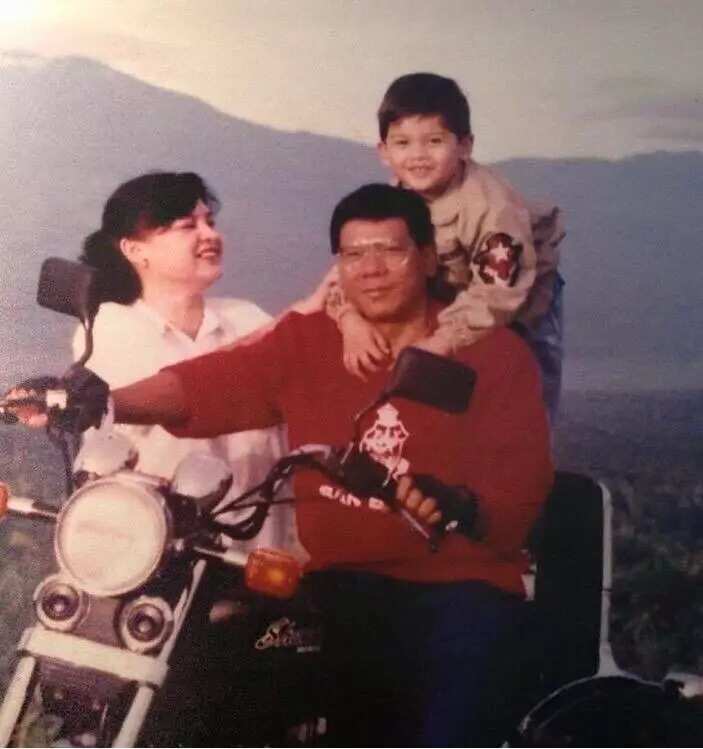 (Photo from Sebastian
Although he refuses to enter the world of politics, following the footsteps of his father and siblings, he could be seen displaying his own actions which urges change despite his shy and quiet demeanor.
The president was also willing to offer a helping hand to his son if he ever seeks assistance on anything.
Recently, Baste reached out to viewers who were present and filming his short statement during the FightCon, encouraging them to avoid discrimination and to focus on activities that do not engage in drugs.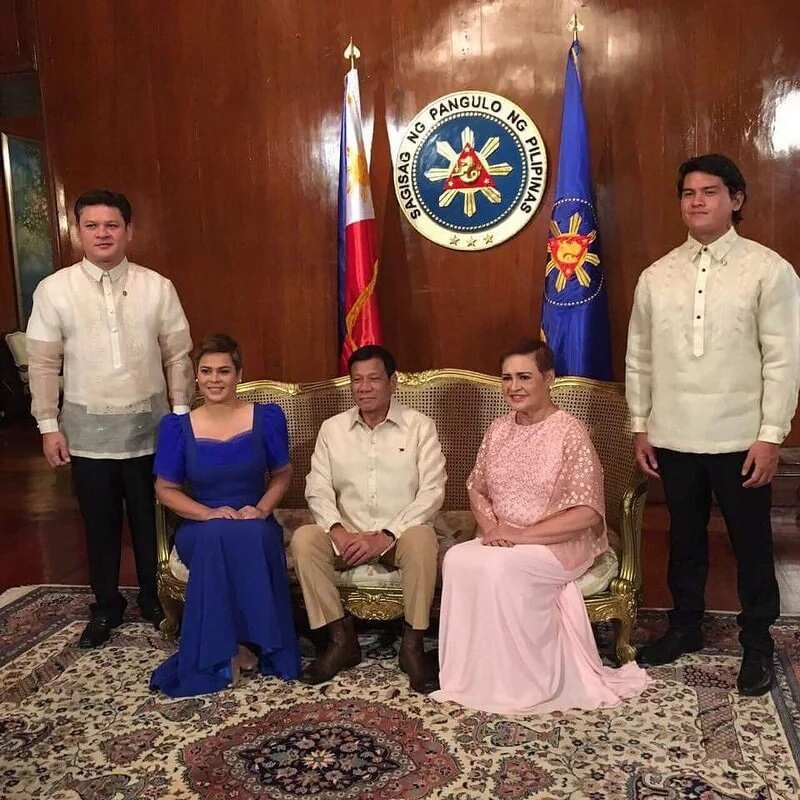 READ ALSO: WATCH: The Duterte family like you've never seen before
RELATED: 9 reasons why Baste Duterte is the bad boy we all want
Source: Kami.com.ph