Government suspends 4 mining companies
- A week before, Environment Secretary Gina Lopez ordered an audit on different mining operations in the country
- Today, July 8, she suspends 4 companies because of their violation against environmental standards
- Lopez is a known anti-mining activist and appointed by President Rodrigo Duterte
Department of Environment and Natural Resources (DENR) Secretary Gina Lopez announced today, July 8, that she suspended four (4) mining companies because they violated certain environmental standards.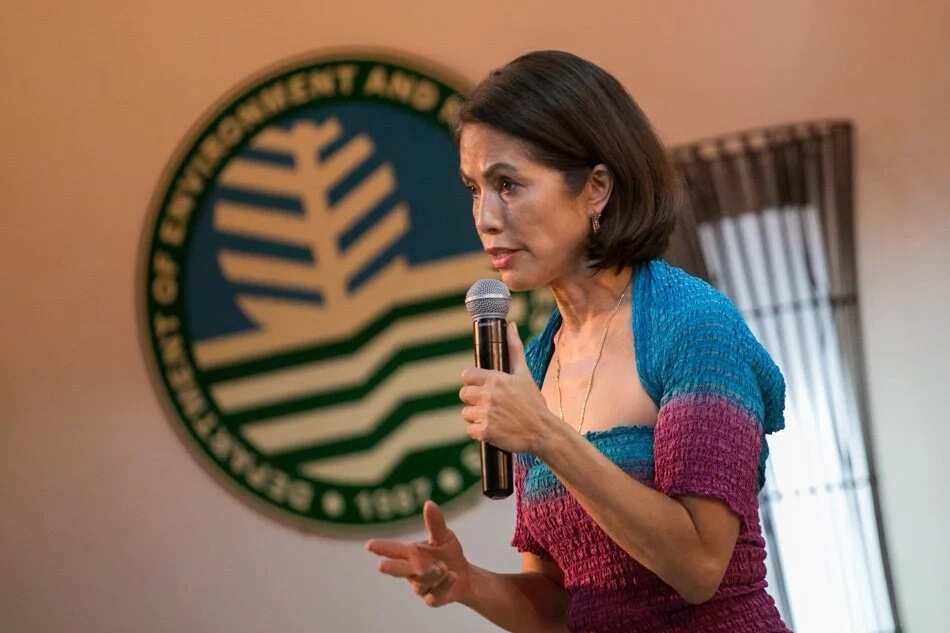 The companies are Zambales Diversified Metals Corporation, BenguetCorp Nickel Mines Incorporated, LNL Archipelago Minerals Incorporated, and Eramen Minerals Incorporated.
Lopez said that "we're following the law. There was a Writ of Kalikasan issued against these 4 companies by no less than the Supreme Court. So we're good. I'm just following the process."
READ: DENR chief Lopez countered criticisms on her 1st day
A Write of Kalikasan is a legal remedy under the laws of the country which protects the people's constitutional right to a healthy environment in line with the principle of the State stated in Section 16, Article II of the Constitution that says "The state shall protect and advance the right of the people to a balanced and healthful ecology in accord with the rhythm and harmony of nature."
When asked, Lopez said the number of firms that may be suspended would depend on the department's ongoing audit.
"The audit will not just be technical, it will also be social. It must also be environmental. So it's not just going to be a technical audit. We're going to have teams of agriculturists and fishery experts, to make sure that there is no adverse impact of mine operations in the surrounding areas. That's what responsible mining is all about," Lopez said, adding that the number of mining companies that would be suspended depends on the audit of their department.
READ: Duterte not anti-mining, but will review permits – spokesperson
The department secretary reiterated that mining firms should observe the principle of sustainable development for the generations that are yet to come in line with the goal to improve the quality of present and future lives of the Filipinos.
"Their quality of life is more important, very, very important. It (mining operations) must operate within the principle of the common good," Lopez added. -HB, Kami Media
READ: DOE Secretary Cusi engages media in brief meeting
Source: KAMI.com.gh