Designer creates dress out of pubic hair
- Designer Sarah Louise Bryan followed her Skittles dress with another unconventional garment out of pubic hair
- The 28-year old shared the process and her awful experience of creating the dress
- She was able to produce a bra top and a skirt out of donated hair
You think you've already witnessed everything fashion can do – from muted tones of basic clothes to the craziest of haute couture. Apparently, you have yet to see another addition to the chaos the industry has to offer – a dress made out of pubic hair.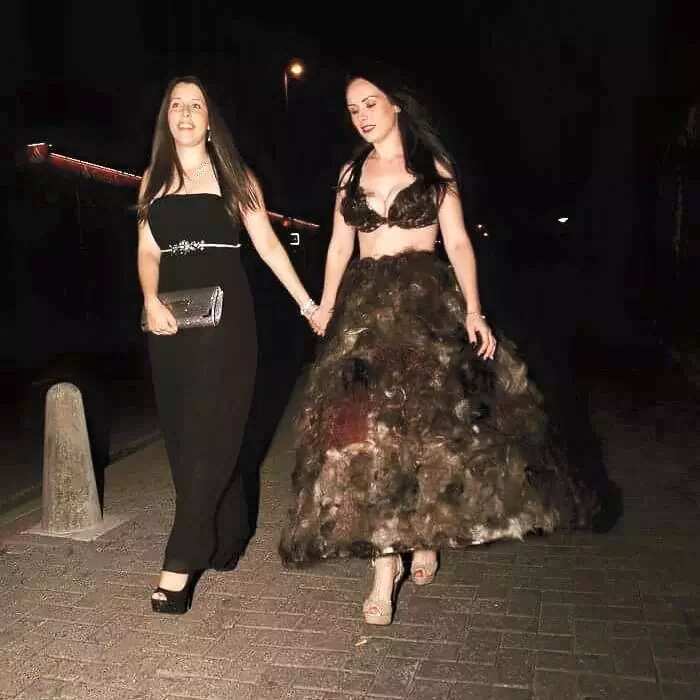 Designer Sarah Louise Bryan come up with the idea following her show-stopping garment out of Skittles. The unconventional designer had a terrible past which forced her out of her family home; this incident had led to her discovery of her out of the box thinking and paved way to be known in the world of style.
Her candy garb opened several opportunities for her, including an offer from clothing company Ripleys to start her own fashion line. Wanting to continue her streak of unusual ideas, the 28-year old and mother of two decided to produce an outfit from pubic hair.
READ: LOOK! Groom bitten by a rattlesnake in the middle of wedding photoshoot
The £10,000 dress took her 6 months to make in the comfort of her home. She explained how the ensemble was not out of pure pubic hair, making use of thin, steel material as its base which manages to fold up. She then proceeded to apply hot glue to the hair in order to make it stick to the material underneath.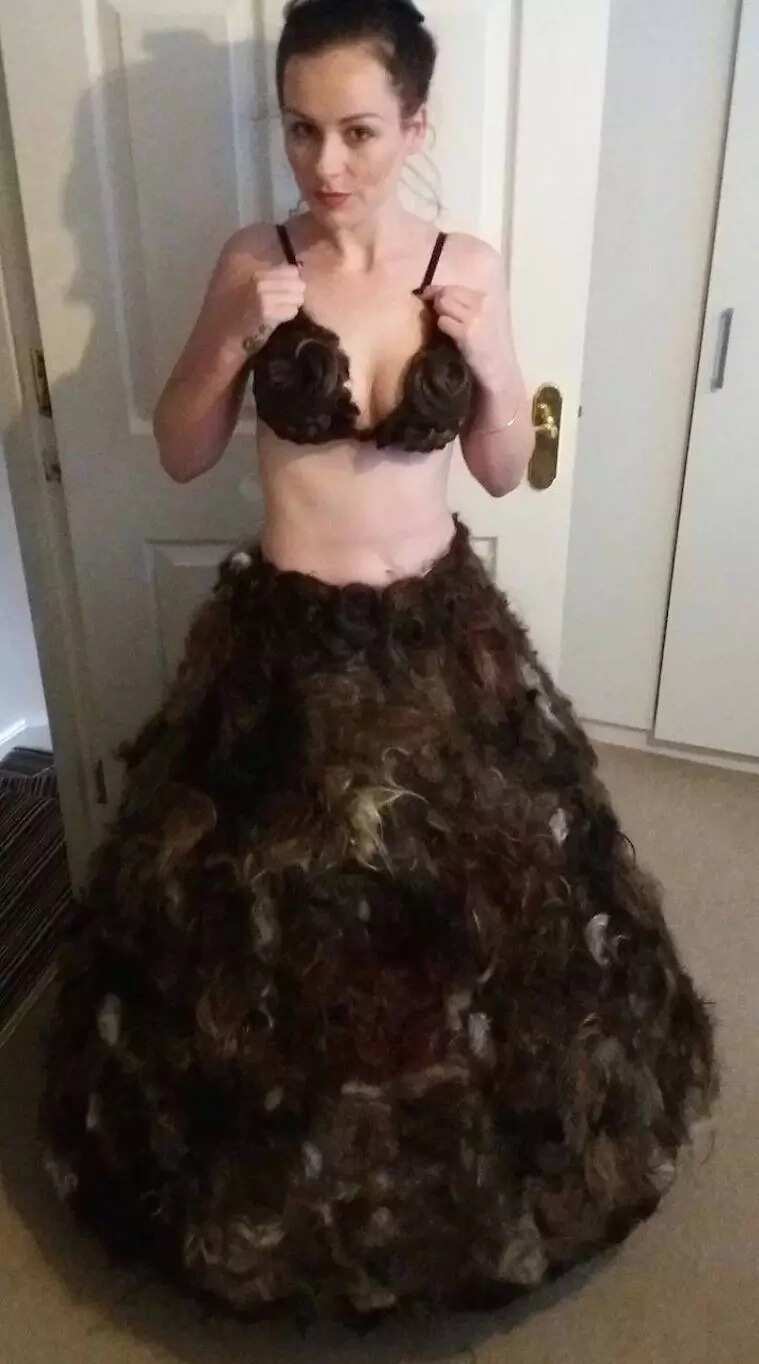 The whole process was not exactly easy and hygienic. She confessed of how she had to went through several steps in order to make it not as disgusting once worn – sterilizing the hair and dipping it into hot water in order to kill the bacteria. She came to a point when she questioned her actions as the hair scattered and it became an awful experience, but eventually worked it out after purchasing an eye and face mask.
She was able to pull off a bra top and a skirt, adding that she initially planned to make a bigger top but ran out of donated hair.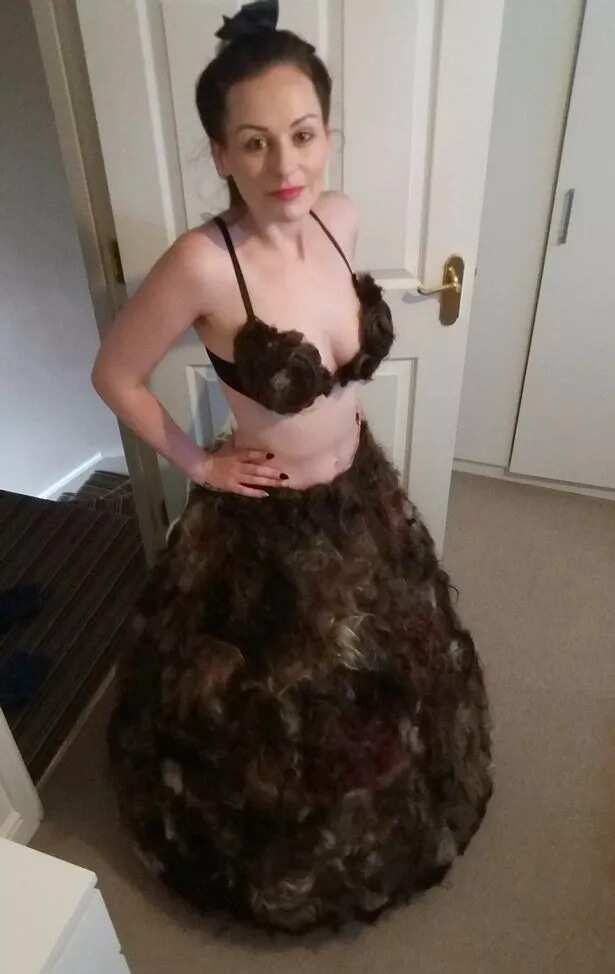 READ: WATCH: Dog walks away from home for 5 years; here's what the owner does
When questioned about her motives, the designer wished to 'kick Lady Gaga off her throne.' The pop icon was known for her eccentric taste in fashion, sporting a dress made out of fresh meat once. Despite her dethroning claims, she would still be willing to sell her dress to the singer. -HB, Kami Media
READ: This police officer's proposal to his boyfriend touched everybody's hearts
Source: KAMI.com.gh