PAGCOR comes up short in its government remittance
- The Commission on Audit (COA) reported that the Philippine Amusement and Gaming Corporation (PAGCOR) has deficient remittance for the years 2011 to 2015
- COA said that PAGCOR has failed to compute its remittance based on its aggregate gross earnings
- President Duterte said that PAGCOR earnings would be used to fund health care projects for the poor
In its 2015 annual audit, Commission on Audit (COA) stated that Philippine Amusement and Gaming Corporation (PAGCOR) should have remitted to the Bureau of Treasury (BTr) PHP 98.521 billion.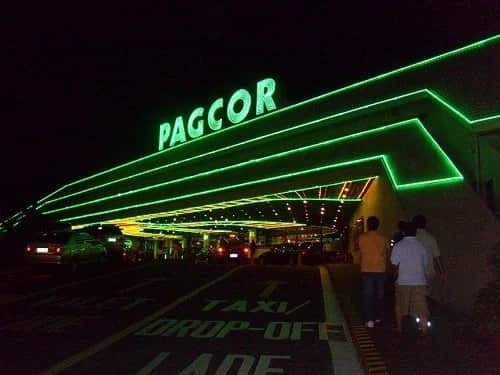 This represents the government's 50 percent share from its total earnings. However, PAGCOR was able to remit only PHP 72.599 billion which resulted into a deficient remittance amounting to PHP 25.962 billion.
The final amount owed by the gaming regulator is down to PHP 15.401 billion since over the same period PAGCOR also had an over remittance of P10.561 billion.
READ: LOOK! Another Duterte supporter takes DOT office
"Re-computation, however, disclosed an over-remittance of the 50-percent cash dividend remitted by PAGCOR to the BTr during the same years pursuant to Section 3 of RA 7656 in the total amount of P10.561 billion, bringing the net under-remittance to P15.401 billion," the COA report read.
COA points to PAGCOR's wrong interpretation of the law as the cause for its under-remittance stating that Section 12 of Presidential Decree 1869 provides that after deducting the 5-percent (5%) franchise tax, the government must have a 50 percent (50%) share of PAGCOR's "aggregate gross earnings" to fund the government's infrastructure and socio-economic projects within Metro Manila.
Instead of looking at its "aggregate gross earning", PAGCOR computed the government's 50% share based on its income from gaming operations only.
READ: Dial 8888: The country's 24-hour hotline will be launched in August
"Because they believed that 'aggregate gross earnings' pertained to gaming revenues only," the report read.
The COA said that it already released a memorandum clarifying that "gross earnings" refer to the entire earnings of a corporation.
"The Office of the General Counsel, Legal Services Sector of this Commission, clarified in its Memorandum dated June 29, 2015 that jurisprudence dictates that when we speak of the 'gross earnings', we mean the entire earnings or receipts of such person or corporation from the business or operation to which we refer," the commission said.
READ: LOOK: Standoff between Archbishop Cruz and Duterte rages anew as gambling issues arise
Further, PAGCOR does not have the authority to assume that it only pertains to its income from gaming operations since PD 1869 did not make any distinction as to what constitutes aggregate gross earnings, the commission noted.
In response to the released audit, the PAGCOR management said that it "correctly remitted the 50 percent national government (NG) share based on what is provided under PD 1869." PAGCOR states that the remittances should be based on its income derived "from gaming operations authorized by its franchise".
However, COA refused to accept this and ordered PAGCOR to pay the government PHP 15.401 billion.
"We stand firm with our stance that aggregate gross earnings pertained to the totality of the income from gaming revenues and income from other related services," the COA said. -IS, Kami Media
READ: Museo Pambata CEO Speaks Out Against Casino Neighbor
Source: KAMI.com.gh