Duterte to launch the 24-hour hotline in August
- Duterte to establish 8888, 24-hour hotline will take in citizen calls on any concerns, from power outages to requests for medical assistance
- The 117 service will also be replaced with the 911 phone combination
- President Duterte's nationwide hotline will be the first of its kind in Asia
Presidential Communications Secretary Martin Andanar has confirmed that the 8888 hotline will be launched next month to receive people's complaints.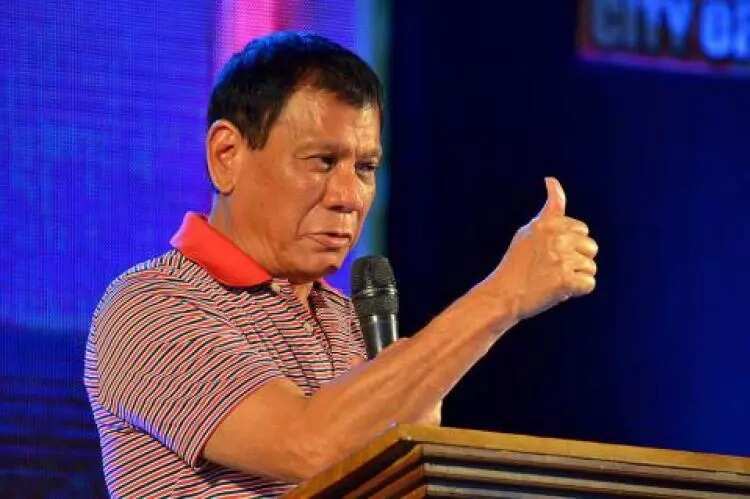 "We're launching it this August, the 8888 plus the 911," he said.
During his first Cabinet meeting, President Duterte already laid out his plans to put up the nationwide hotline.
READ: Finally! Duterte offers Robredo Cabinet post
"l am setting up a complaint office, 24 hours, manned by 10 operators, covering the entire country. The number will be 8888. They can report to me any complaint and there will be a manager who will redirect the complaint to the proper office," he said.
Andanar also told reporters that the country's emergency telephone number would be changed from 117 to 911.
"The 117 now should be beefed up to become 911," he said.
READ: Lacson on No work, No pay: Demeaning
The 117 service has been in place since 2013. It is managed by the Department of the Interior and Local Government and is accessible through calls and text messaging.
The calls are serviced by 16 call centers located in various cities with one center for every region the country. The 117 service has catered to over 15 million calls. However, reports state that majority of the calls are mostly prank calls.
During the Solidarity Dinner with 500 Tondo residents after his inauguration, President Duterte has warned the crowd that the nationwide hotline is not to be used for making prank calls. "Just tell me the truth. Huwag kayo mag-imbento ng istorya....Huwag mong ubusin ang panahon ng gobyerno (Don't invent stories. Don't waste the government's time.)," he said.
READ: 'Filipino ID', eyed by Senator Trillanes
President Duterte has launched a similar 911 program in Davao City back in 2002, in which residents needing assistance were dispatched to the different government resources such as the police, firefighters, medical workers, and rescue services.
The 911 phone number was selected as it was easy for residents to memorize the combination. With the launch of the 911 service, Davao City became the third locality in the world that uses such emergency number.
READ: Change has come with Duterte's first Executive Order
Source: KAMI.com.gh