Bautista: COMELEC will follow SC ruling on SOCE
- The COMELEC issued a statement to address its highly contested decision to reset the SOCE filing deadline from June 8 to June 30
- COMELEC is prepared to answer the issue if the Supreme Court ordered it to file a comment in connection with this issue  
- The Omnibus Election Code requires candidates and parties to submit "full, true and itemized" statements of contributions and expenditures (SOCEs) in relation to their electoral campaigns regardless of the results of the elections
The Commission on Elections (COMELEC) said that it would defer to the Supreme Court's decision on a petition to invalidate the resetting of the deadline for filing of the candidates' statements of contributions and expenditures (SOCE).
In a text message, COMELEC Chairman Andres Bautista said that, "We will follow whatever the SC's definitive ruling regarding the matter."
The statement was issued in connection with the petition filed by the administration party, Partido Demokratiko Pilipino-Lakas (PDP-Laban) ng Bayan, asking the Supreme Court to invalidate the COMELEC's extension of the filing of SOCEs, upon the request of the Liberal Party.
READ ALSO: LOOK! COMELEC sets brgy, SK registration
Last June 16, the COMELEC en banc approved the request of the Liberal Party and its standard-bearer Mar Roxas to extend the deadline from June 8 to June 30.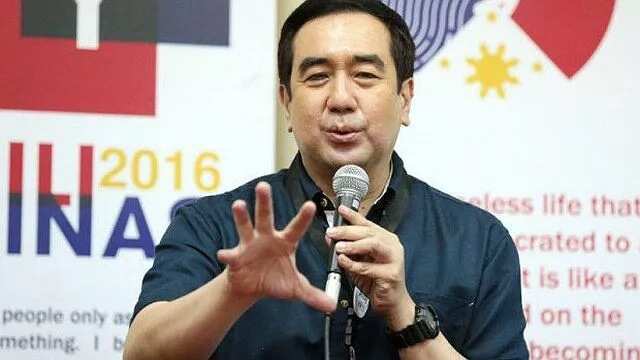 PDP-Laban's petition is the second one filed questioning the validity of such move. Earlier, COMELEC has stated that the SOCE filing deadline is "non-extendable."
Meanwhile, the high court dismissed the motion of retired Col. Justino Padiernos of the People's Freedom Party and lawyer Manuelito Luna questioning the COMELEC resolution for failing to attach a copy of said resolution as required under Rule 64 Section 5 of the 1997 Rules of Civil Procedure.
READ ALSO: READ: COMELEC employees call for unity, back Bautista
In their petition, Luna and Padiernos accused the COMELEC of committing grave abuse of discretion when it extended the deadline for SOCE submission.
SOCEs are required to be submitted for every candidate and treasurer of the political body not later than seven days, or earlier than ten days before the day of the election. Further, within thirty days after the day of the election, the candidate and treasurer shall also file a supplemental statement of all contribution and expenditures not included in the statement filed prior to the day of the election. Failure to abide by this requirement is deemed as an election offense under the Omnibus Election Code. - IS, Kami Media
RELATED: COMELEC to spend P695M for barangay elections; here's why
Source: KAMI.com.gh