- Like Ferdinand Marcos, Duterte also announces the officials he wants to be removed in public
- Dean Aquino expresses his concern for shaming officials in public
- The dean is also alarmed by the growing number of suspects killed by the police and fears for violation of human rights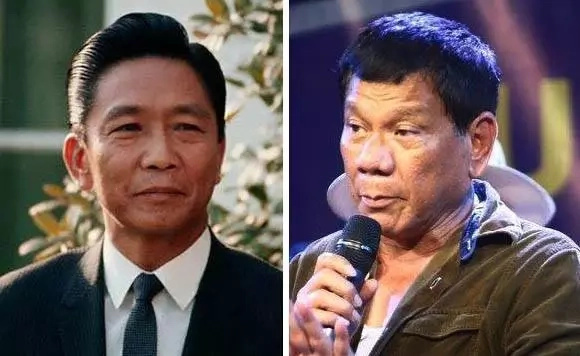 Less than a week after officially taking office, President Rodrigo Duterte dropped the names of five police officials which he believes are coddlers for dr@g syndicates in the country.  The officials are relieved from their posts as a part of the president's strong campaign against crime, dr@gs and corruption.
Though many were shocked, San Beda College of Law Dean Fr. Ranhilio Aquino stated that this is not a first. For the late dictator, Ferdinand Marcos also shames officials for corruption in public during his time.
The academe recalled how during his speeches in Luneta, Marcos would also mention the officials who he wanted to be relieved from government.
READ ALSO: #NeverAgain: Groups fill Marcos' burial site with stones
Aquino's concern is that when the names of these officials are released in the public, it will be hard to take those accusations back even if in the end, investigation and trial will prove that they are innocent.
The police disciplinary body, National Police Commission (NAPOLCOLM), immediately handled the investigation of the president's accusation against the five officials.
The Department of Interior and Local Government (DILG) will handle Loot's case while Garbo's will be handled by the Department of Justice (DOJ).
READ ALSO: Duterte's closeness with Marcos is something to watch out for
Tinio and Pagdilao, two out of the five accused, were both shocked and quick to deny their involvement in aiding drug syndicates. They are both willing to clear their names and believe that wrong information were given to the president.
In the interview, Aquino also expresses his worry because of the alarming number of cases for the past few weeks wherein the suspects were killed by the police for allegedly resisting arrest.
According to the academe, his main concern is even if the main intention is to eradicate the growing concern against illegal drug trade in the country, all steps in handling it should still follow the law. Otherwise, he believes that this might end up compromising everyone's human rights.
He reminded the police to respect human rights everytime.
RELATED: Duterte of Ilocos Norte? See what this vice mayor did to his armed attackers
Source: Kami.com.ph