HiddleSwift takes their outfits to a whole new level
- Taylor Swift and Tom Hiddleston, HiddleSwift, was seen together last holiday weekend
- Hiddleston was wearing an "I love T.S." tank top that did not look good on him
- They were also seen wearing matching outfit after their long weekend holiday
The newest love team Tom Hiddleston and Taylor Swift once again paraded their love in Rhode Island last holiday weekend. However, despite their public display of affection, it was Tom Hiddleston's tank top that caught most of the public's attention.
Hiddleston was seen wearing an "I heart TS" shirt – something that somehow screams to the world how serious (ehem!) he is with Swift. Although it was a commendable gesture, something was clear: he did not look good on it.
A lot of people were wondering why he chose to wear that shirt in the first place? Did Swift convince him to wear it? Is he that in love with Swift? Was it his idea? These are just some of the questions that surfaced during their stint.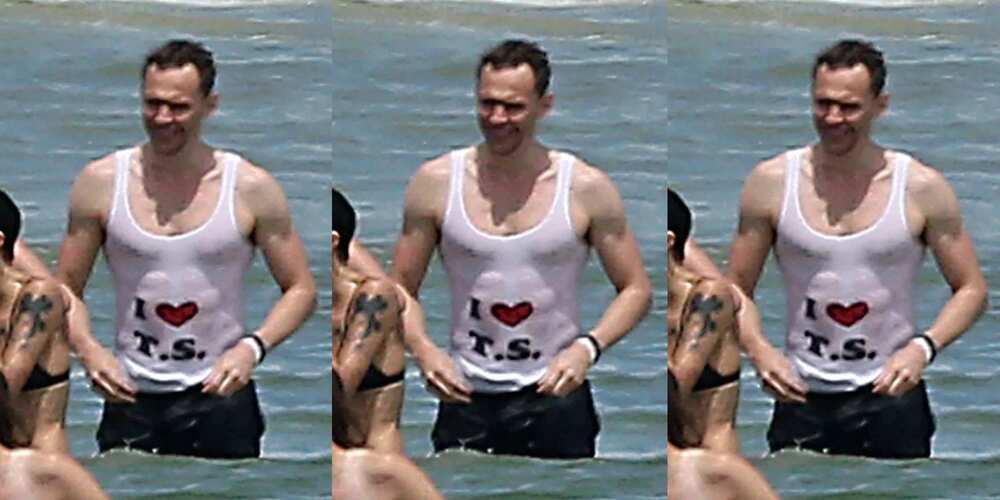 READ: Take that Taylor! Calvin Harris will write own break-up song
A lot of people resorted to social media, particularly Twitter, to voice out their frustrations towards Hiddleston's outfit. Most of the tweets were negative and showed how dismayed they were with Hiddleston's tank top.
The couple spent their time with couples Blake Lively and Ryan Reynolds and Brit and her own partner.
After their holiday weekend, the couple was also seen wearing matching outfits. Swift wore a navy fleece over the checked dress while Hiddleston was wearing a navy jacket with black skinny jeans.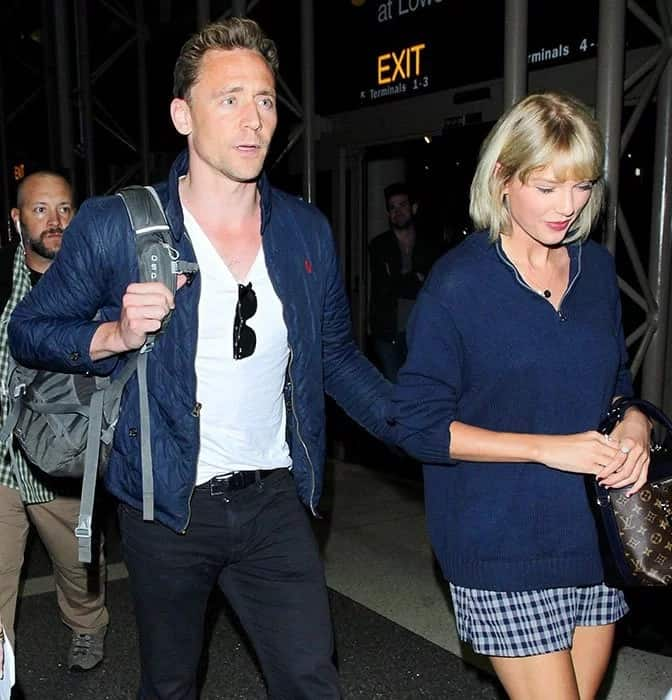 A lot of rumors have surfaced claiming that the HiddleSwift relationship is just a stint and a move by the singer for her latest single. However, as it has been noted that Taylor is serious with Hiddleston.
It has been rumoured that Swift believes Hiddleston might be "the one" for her. Sources say, "She loves the fact that Tom acts like such a mature man. She loves that he is older. She feels very safe and protected with him. The attraction is very strong.... Taylor said she thinks he is 'The One', as odd and new as it sounds."
e
Source: KAMI.com.gh