- A family was able to film a swing moving frantically on its own
- They believe that the swing wa moved by a ghost
-  A local resident said it is a normal sight in that park
This might be the creepiest video you will see today.
In a deserted park in Warwick, Rhode Island, a father was able to film a swing moving back and forth on its own. Sounds normal right? It might be the wind or someone might have used it just moments before the video was taken. However, that is not the case.
The swing was moving on a windless afternoon. The father, who was so spooked with what he was seeing, decided to film the whole thing. He was filming the activity without leaving the car as he was that creeped out.
READ: Malacañang Palace haunted by ghosts?
The father was with his children when the creepy event took place. Everyone, however, stayed in the car because of the fear. The video has now been viewed at least 4.5 million times.
The family believed that what they witnessed was the doing of a ghost. What started as a supposed-to-be fun day with the kids at the playground, turned out to be a nightmare. They decided not to go to the playground.
When you view the video, you would see a blue swing moving erratically on its own. The father, known as Scotty Denton, said: "We're in the playground and the kids don't want to go anymore because look at this s***…
'This is real, look at this. There's nobody on it, there's no wind."
READ: Will you go to the Marikina paranormal tour?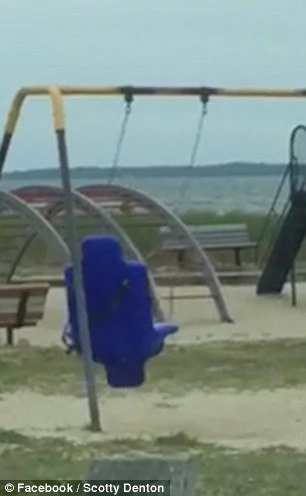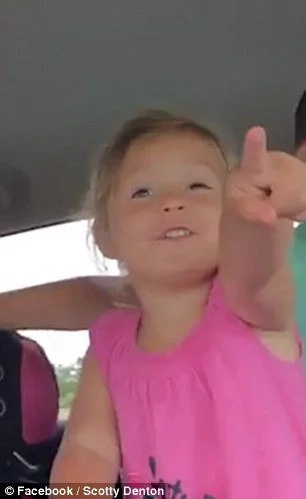 The creepiest part of the video was that the other swings were not moving. It was just that one swing. No one was there to move the swing.
"Look at the other swings, they aren't even moving', and his son suggests: 'Maybe somebody pushed it?'" Scotty said. 
An individual who lives in the area and who happens to be a friend of Scott said that the scenario is a normal site.
"We drive by it all the time, that thing is always going crazy. Tom said just the other day it's gonna knock someone out one day lol," the friend said.
READ: WATCH: Top 6 mysterious events that will blow your mind
Source: Kami.com.ph