JV Ejercito denies claims of technical malversation
- Senator JV Ejercito denied that his use of calamity funds to buy firearms during his term as mayor was a criminal act
- Aside from three San Juan city officials, the rest of the co-accused have pleaded not guilty
- Ejercito believed that his rival, former Vice Mayor Francis Zamora, is behind the graft rap
On June 7, Thursday, Senator Joseph Victor JV' Ejercito pleaded not guilty to the charge of technical malversation against him over the anomalous misuse of P2.1 million calamity funds during his term as the mayor of San Juan in 2008.
He presented his plea at his scheduled arraignment for technical malversation before the Sandiganbayan Sixth Division yesterday morning.
His co-accused, former San Juan vice mayor Francis Zamora,  was not included in his plea because he had already gone through the conditional arraignment for his travel motion when he pleaded not guilty.
READ ALSO: ER Ejercito wants PNoy in prison; find out why
However, Zamora was present at the hearing for his pending motion to quash filed before the court.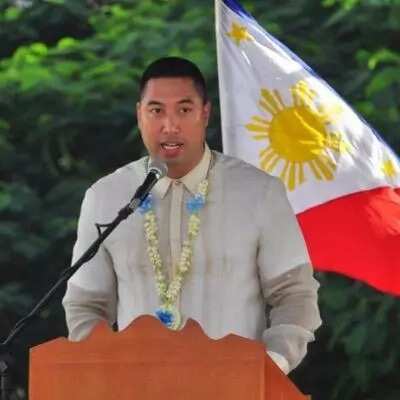 These former high-ranking San Juan officials and other city councilors were charged with technical malversation over the issuance of an ordinance that allowed the use of their calamity funds for high-powered firearms instead.
Zamora was a councilor during that time.
READ ALSO: WE'RE ALL IN THIS TOGETHER; DU30 and ERAP team up against drugs
The court explained that it found probable cause after reviewing the motions for judicial determination of probable cause filed by all of the accused. It said that the motions the accused raised where matters of defense that would be better addressed in the trial of this case.
In an interview after his arraignment, Ejercito said that he had submitted himself to the legal process, and was confident in their defense.
The senator, who still has three years for his term, explained that he only decided to purchase the firearms with the calamity funds so that they could attend to the peace and order issue in San Juan when he was the mayor. He added that he was proud these armaments are still being used in the city.
READ ALSO: JV Ejercito posts P6,000 bail at Sandiganbayan
Other officials charged in the case were former vice mayor Leonardo Celles, and Sangguniang Panlungsod members Angelino Mendoza, Vincent Pacheco, Dante Santiago, Francis Keith Peralta, Joseph Christopher Torralba, Andoni Carballo, Rolando Bernardo, Grace Pardines, Eduardo Soriano, Domingo Sese, and Jannah Ejercito-Surla, who is Ejercito's cousin.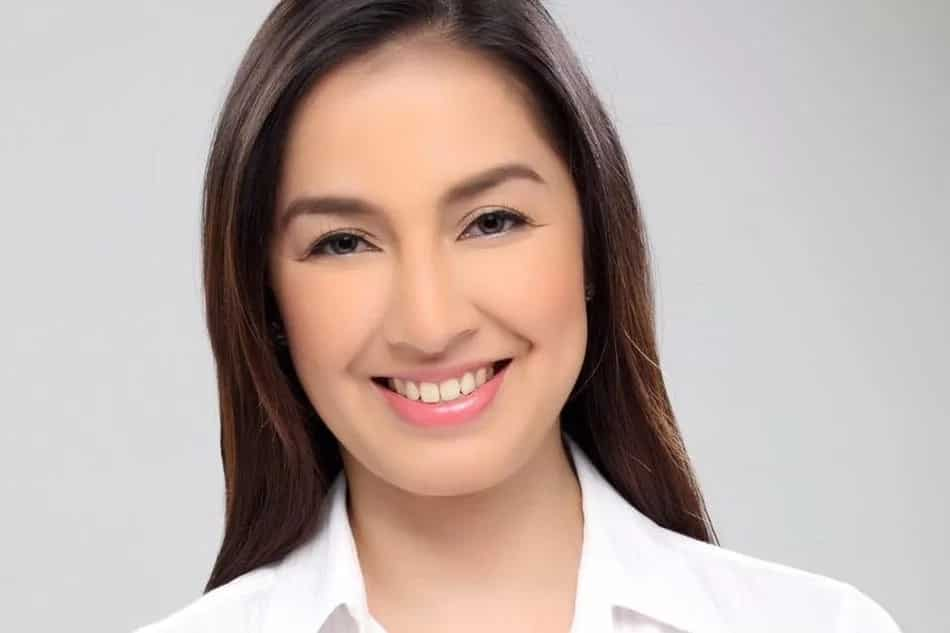 Save for Bernardo, Mendoza and Sese, all of these accused have pleaded not guilty. These three officials, however, also have pending motions to quash before the court.
Ejercito-Surla no longer pushed through with her plea because she had already gone through conditional arraignment.
READ ALSO: Sandigan calls for JV Ejercito's arrest
In the Fifth Division, Ejercito was also charged with graft over the same accusation - the alleged mispurchase of high-powered rifles worth P2.1 million of calamity funds during his term as the mayor of San Juan eight years ago.
He has already posted his P30,000 bail from the graft charge.
According to reports, Ejercito and other city officials conspired to buy high-powered firearms in February 2008 with the city's calamity fund. They reasoned that it was an "investment for disaster preparedness."
READ ALSO: Jinggoy Estrada finds one more reason to leave detention
Following this, the city council passed a city ordinance that allowed Ejercito to purchase the firearms for the city's police department. Ejercito approved of the purchase, despite the fact that the city was not under a state of calamity when the transaction occurred.
The firearms obtained with the city's calamity fund are three units of model K2 cal. 5.56mm sub-machine guns and 17 units of Daewoo model K1 cal. 5.56mm sub-machine guns.
The prosecutors said the purchase of these items was hastily made without "competitive bidding and without any post-qualification, bolstered by bid documents bearing dates earlier than the publication of the invitation to bid, showing that an unwarranted benefit, advantage and preference was accorded to the supplier."
READ ALSO: Jinggoy Estrada proud of his term in Senate
The Ombudsman cited the joint circular between the Department of Budget and Management and the Department of Interior and Local Government which did not list high-powered firearms among the items needed for disaster relief and mitigation.
Ejercito accused his rival Zamora as the mastermind behind the graft rap. Zamora just lost his mayoralty to reelected San Juan mayor Guia Gomez, who is Ejercito's mother.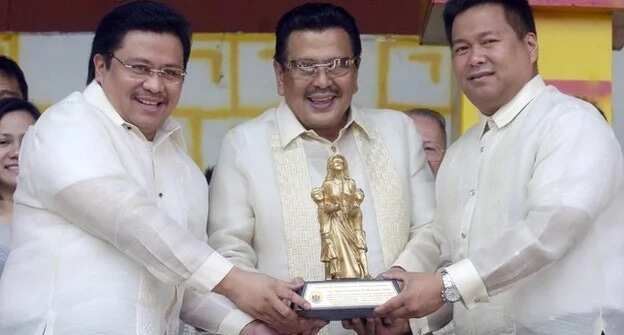 Ejercito is also former president Joseph Estrada's son, who was also convicted of plunder by the Sandiganbayan over jueteng money but was pardoned by former president Gloria Arroyo. Senator Jinggoy Estrada, Ejercito's half-brother, is currently detained for his trial for plunder over the pork barrel scam.-MB, Kami Media
READ ALSO: JV Ejercito supports Duterte's choice
Source: KAMI.com.gh