- Francisco Nodado Jr. has become an internet sensation after a netizen posted a photo of him helping a jeepney despite the heavy rain
- The traffic aide explained that he did it to avoid horrible traffic
- He was lauded by netizens and the city, receiving a citation and a cash reward as a token of gratitude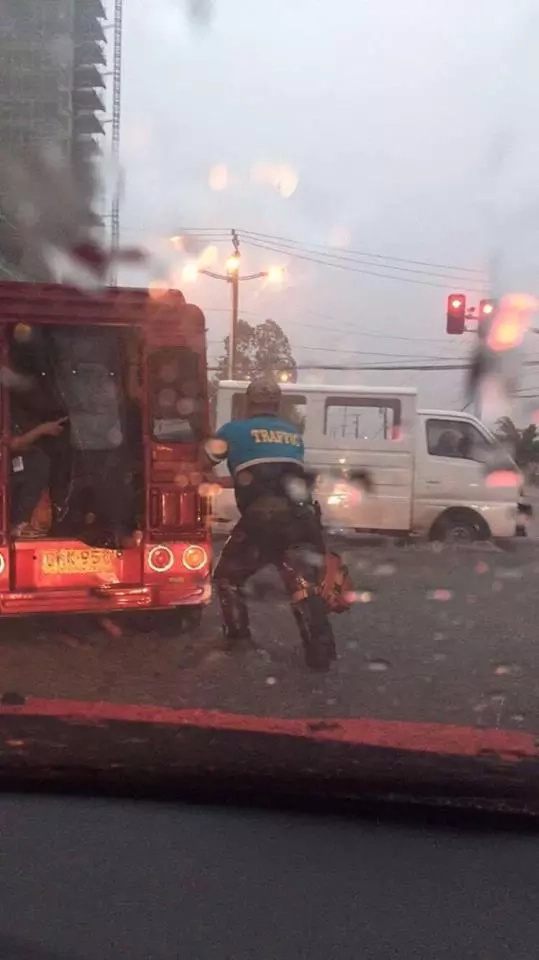 A photo of a traffic enforcer in Mandaue City has gone viral after netizen Ian Pagobo posted it on his Facebook account.
Pagobo shared the impressive performance of the traffic aide, identified as Francisco Nodado Jr. He spoke of how Nodado remained in his duty and see it fit that he was a responsible enforcer despite the heavy downpour last Friday, July 1. He saluted the man for helping a jeepney that had troubles because of the rising flood at Parkmall and CICC.
READ ALSO: New MMDA website to make motorists' life easier
Nodado was humble as he explained the reasons behind his actions. He was also surprised upon learning of the post, recalling that he was informed by a colleague. Based from his experience, the traffic will worsen once the junction box had been clogged – which would have happened if he had not helped the poor jeepney driver. The weather and the terrible traffic ensued for Nodado to work overtime but had no complaints regarding it.
He was initially from Dumaguete City but had to transfer to the current municipal when his son began to study in Cebu City.
He has been assigned at Quano Avenue in the Parkmall Area and has been working with the Traffic Enforcement Agency of Mandaue (TEAM) for about a year already.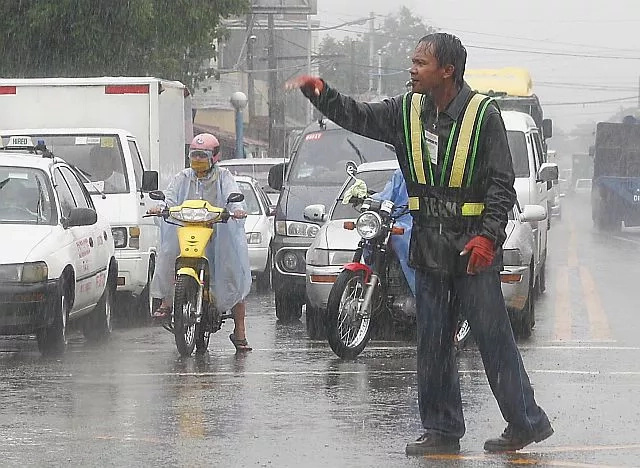 READ ALSO: WATCH: MMDA officers shake it out for MMShakeDrill
In gratitude for his efforts, he received a citation and a cash reward from Mandaue City Mayor Luigi Quisimbing last Sunday, July 3.
Nodado has been lauded and received praise for his actions all over the internet. Several commenters from Facebook expressed their awe and appreciations. Others even claimed that they have already been assisted by the viral traffic enforcer before, just falling short on having known his name then. Most of the comments saluted the man's actions, and was happy that there was a man like Nodado serving the country and the government. - HB, Kami Media
RELATED: Netizens praise these traffic enforcers; here's why
Source: Kami.com.ph