- LTO chief Edgar Galvante tackled some major issues of LTO including fixers, issuance of license plates and drivers' license
- He did not deny there are so many adjustments to make in the previous system to improve the agency's services
- He is pushing for an extended validity of licenses and random drug test for license applicants
According to the new LTO Chief Edgar Galvante, they are currently waiting for Commission on Audit (COA) for  reconsidering their request regarding the backlogs in license plates. The issuance of this matter is considered a national emergency and COA still has not signed the 3.8-billion contract between the two government agencies.
While waiting for COA's decision, Galvante said there will be an emergency procurement of license plates needed for this year. However, he is hoping they can push for a regular procurement in the following year.
He urged COA to decide on the matter as soon as possible so the LTO can plan on their next action.
READ ALSO: The wrath of Du30 has once again shown; find out his warning to corrupt gov't employees!
"Naniniwala kami na dapat talaga magdesisyon na. Whether ito ay pabor sa amin or hindi, kailangan lumabas na para magawa naman namin kung anong dapat gawin,", he said on an interview with ABS-CBN late night show 'Bandila ' where he appeared on last Tuesday, July 5.
(We [LTO] believe that they [COA] should decide already. Whether it is favorable to us or not, it should already be released so we would know what to do.)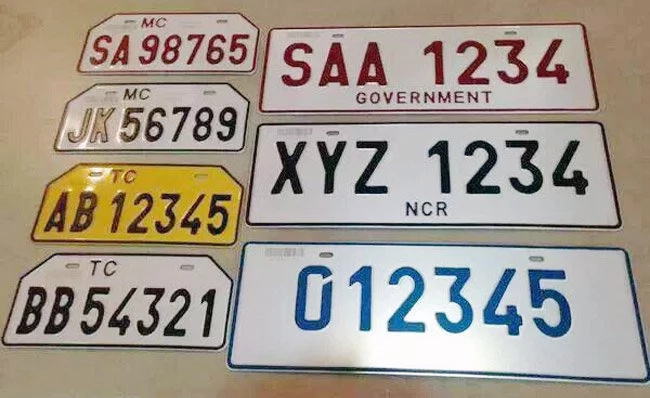 Galvante confirmed that there are 750,000 plates contained in 11 containers, 93% of which has already been distributed to the regions. When the temporary restraining order (TRO) was issued by COA, only the remaining 7% of the plates were under the custody of LTO.
READ ALSO: DOTA 2 while at work? Not a good idea in Mandaue City
The new LTO Chief also said they are looking at the plan on extending the validity of the vehicle registration to 3 or 5 years from the current 1 year validity.
However, there will be some adjustments to consider like the emission testing which should be conducted every year. The government agency is currently looking for ways to make it feasible.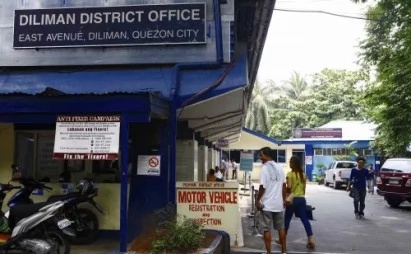 With regards to the payment for the registration, installment as a mode of payment may be possible for regular vehicle owners as opposed to a one-time pay which will make it difficult for motorists. The extended validity of registration would correlatively mean higher registration amount.
READ ALSO: Lacson on No work, No pay: Demeaning
The lack of system in the issuance and/or renewal of drivers' license has been the dilemma for most, if not all, motorists. Galvante said they will prioritize the problem in long queues when asked about their plan of action is.
Moreover, on the issue of fixers rampant in their offices, he would talk to the alleged contacts inside to stop their communications with the fixers and give these officials a chance to redeem themselves.
He would also like to impose some adjustments to the system like the drug test, which he deemed ineffective. He proposed that a random drug testing would be a better option instead.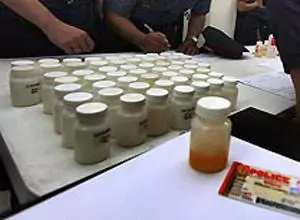 Galvante pointed out that applicants should not have the opportunity to prepare themselves for an expected drug testing, as the new scheme will have the applicants tested randomly on the road.
READ ALSO: Rep. Belmonte files bill that will increase pay of military personnel, gov't workers
To solve the problem of heavy traffic due to the uncontrolled number of vehicles on the road on a daily basis, the government agency is currently eyeing a P-to-P or point-to-point buses project. These buses will have air conditioning and will probably have a Wi-Fi connection.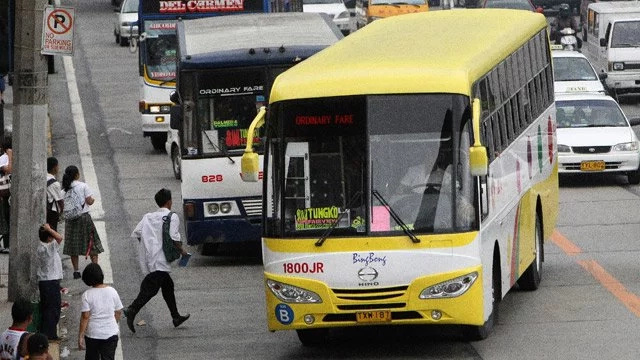 These buses, according to Galvante, would be more controlled unlike the current buses that we have today, as they will only be picking up passengers on designated stations.
Carpooling is also one of the solutions he recommended to the public to reduce the number of private cars that pass along the roads.
Galvante was also asked if he considers LTO as one of the most corrupt agencies in the government, and he did not deny it in heartbeat.-RY, Kami Media
READ ALSO: 'Bato' says he wanted to 'cry' with the accused generals during meeting
Source: Kami.com.ph