LATEST: QC Fire Reaches 4th Alarm
Around 30 houses in Area 7 in Luzon Avenue in Quezon City were reduced to ashes Friday morning (April 8) as the Fire Department immediately raised the 4 alarm.
According to Maj. Aristotle Banyaga, chief of operations of the Quezon City (QC) Bureau of Fire Protection (BFP), the fire was reported to have started in the house of Shirley Ragot. The cause of the fire is still under investigation.
The fire spread quickly to the houses which are mostly made of light materials. There was no report of any injury or casualty. The QC Fire Department declared the fire under control around 12 noon.
There have been several fire incidents reported around the Metro in the past few weeks, including those which gutted the University of the Philippines Diliman Faculty Center and the University of the East Manila College of Arts and Sciences Building.
Several days ago, the BFP just turned-over 135 newly procured fire trucks to various municipalities nationwide in an event graced by no less than President Benigno Aquino. In a post on its official website, the BFP said that the event saw the distribution of the fourth and final tranche completing the 469 units of the bureau's fire truck procurement project.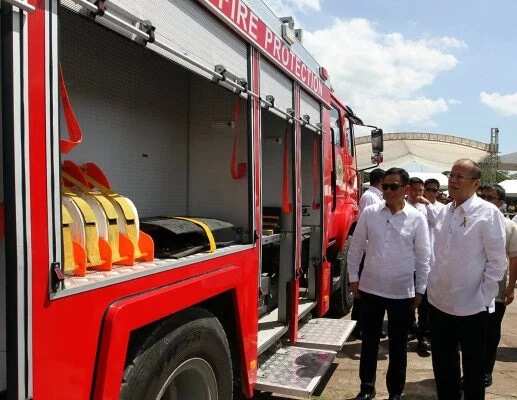 "These new additional fire trucks will aid in the filing up of shortages on its assets and will intensify the fire suppression capability of the BFP. It will not only boost the capability of our firefighters; it will aso help them to be more effective and efficient in performing their mandated task," President Aquino said during the turn-over ceremonies held in the Quezon Memorial Circle in Quezon City.
Based on reports, the BFP has 2,215 fire trucks being utilized all over the country. This number is short of at least a 1,000 more fire trucks to reach the standard ratio of 1:28,000 for fire truck to human population.
Only last March, considered as the Fire Prevention Month, the BFP recorded at least 1,909 fire incidents nationwide with P169.3 million worth of damage to properties.
Source: KAMI.com.gh