Filipino soldier killed in Balikatan exercises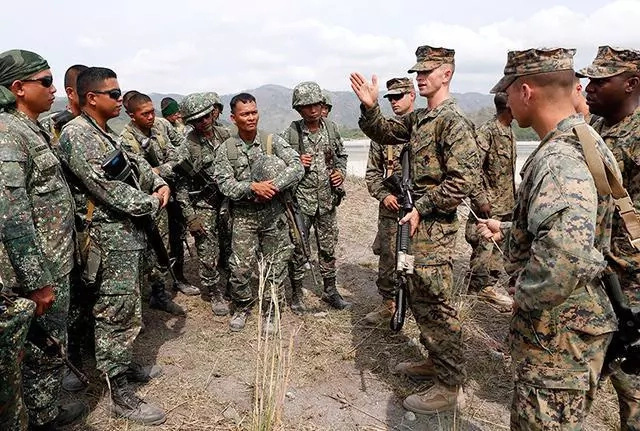 A Philippine soldier died in a recent parachuting exercise conducted in Subic last Thursday afternoon, April 7, 2016.
The soldier, unnamed, was one of the first 10 paratroopers out of the 20 who were designated to jump with a parachute and land at a landing zone in the airport, but unfortunately, a wind packet dragged him into the Subic sea. The area was more or less 30 feet deep where the soldier landed.
It took around 15 minutes for the pre-positioned force rescue team to rescue the soldier. He was immediately given first aid then rushed in five minutes to Unihealth Baypoint Hospital for medical treatment.
Capt. Celeste Frank Sayson, public affairs officer of this year's Balikatan exercises did not identify the soldier, but described him as a member of the 710 Special Operations Wing of the Philippine Air Force with a rank of Airman 2nd Class.
"He was confirmed dead 05:25 p.m.," Sayson said. "We withheld name of the Filipino soldier for his family's concern."
US authorities meanwhile have conveyed their condolences and have promised to "work closely with Philippine investigators on probing into the freak accident.
"The US Embassy expresses its deepest condolences to the family and friends of the Filipino airman who passed away yesterday in a tragic accident during Balikatan. He will be remembered for his great courage and service to his country," the US embassy said.
photo from gmanetwork.com
Source: KAMI.com.gh