- Piggy the warthog was abandoned by his mother
- Taken to an animal facility, Piggy developed a special bond with a Rottweiler dog named Nikita
- The two animals grew up together and became best friends for life
Piggy and Nikita might be from two wildly different species, but friendship has a way of breaking barriers. The warthog pig and the Rottweiler dog have become best friends for life!
The story of their friendship started when a woman found Piggy and his two siblings abandoned in a drain. The two siblings died but Piggy was able to survive.
The Daktari Bush School decided to take care of Piggy in their special facility. Due to its dirty physical appearance, not too many humans were fond of the baby warthog.
READ ALSO: They set hidden cameras in a zoo. What they caught the man doing to orangutan female is a shock
However, an adorable Rottweiler puppy named Nikita was able to look beyond Piggy's appearance and even took on a maternal role in the warthog's life.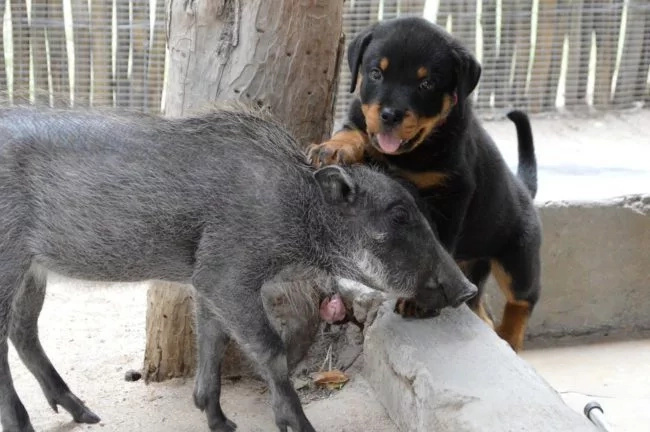 "Their bond grew and eventually, they were inseparable. They started sharing the same bed and same food," said Ian Merrifield, co-founder of the Daktari Bush School.
The two animals grew up together playing and chasing each other around the facility and fighting for their respective places on the couch.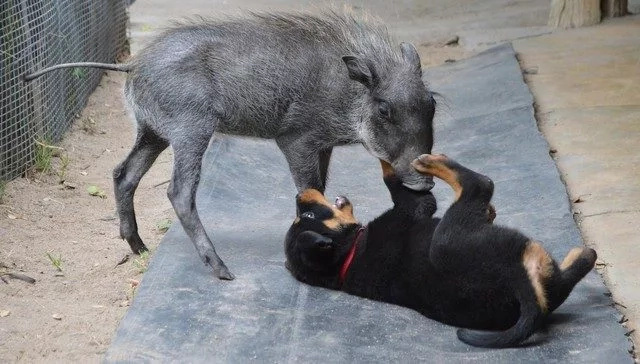 Unfortunately for the affectionate dog, Piggy was transferred to a wildlife reserve once he became strong enough to live independently. There was no doubt that Nikita had a tremendous impact on the recovery of her unlikely best friend.
READ ALSO: You would not believe how this 12-year old girl was saved from her kidnappers!
Currently, Piggy is doing just fine on the reserve and Nikita is making new friends at the Daktari Bush School.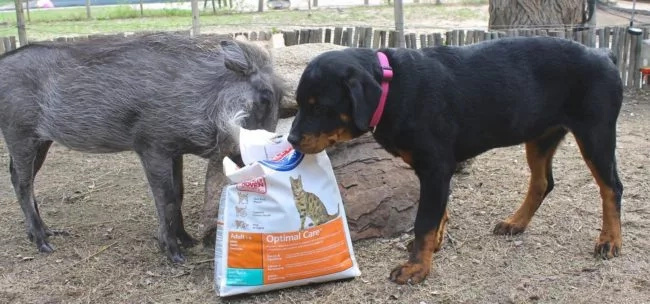 The story of these two cute animals show that the differences between two individuals should never be a barrier to having love and friendship. Their story also teaches us the importance of looking beyond a person's appearance and valuing the things that are more substantial.
Do not forget to share this story with your family and friends. It will surely melt their hearts!-DN, Kami Media
READ ALSO: Photos of crying chinese farmers go viral, saving 6000 pigs from drowning
Source: Kami.com.ph