- Quezon City Representative filed a bill that would increase the salary of those who work for the government and military personnel
- It will be implemented within a four-year period
- It will affect all branches of the government, LGUs, as well as corporations owned by government
Rep. Feliciano Belmonte Jr. of Quezon City has filed a bill that seeks to have another salary standardization, increasing the pay and compensation of both military personnel and government workers.
The bill, known as House Bill 11, was filed on Wednesday and was called by Belmonte as the "Salary Standardization Law (SSL) of 2016." The goal of the bill is to reinforce a just and equitable compensation for all the government employees as well as all military personnel.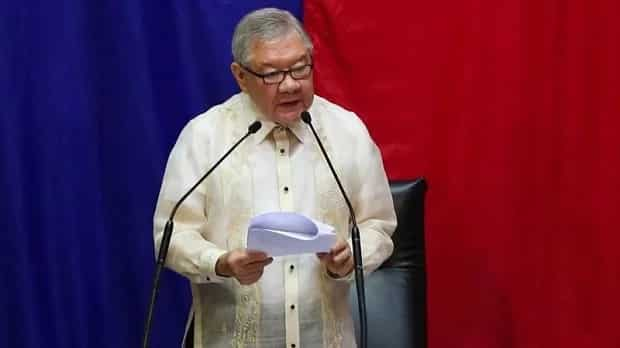 READ: Here's what Belmonte thinks about Duterte's impeachment
With this bill, the compensation for all civilian government personnel will be standardized and the pay of government employees will be raised by at least 70 percent by that of the private sector rate. It is equivalent to a weighted average increase of about 45 percent in terms of all salary grades.
"The bill seeks to raise the pay of the government personnel to be competitive with the market rates, strengthen the link between pay and performance through an enhanced performance-based bonus system, temper the cost of benefit while maximizing the benefits of employees and allow higher take-home pay particularly for government personnel belonging to the lower salary grades," Belmonte said in his explanatory note.
The bill is expected to be implemented within a four-year period, starting from Jan. 1, 2016 to Jan. 1, 2019. It will now include a salary increase, a 14th month pay, an enhanced performance-based bonus, standard and specific-purpose allowances, benefits, and incentives.
READ: PNoy rejects bill increasing nurses' salary
This will affect the President, the Vice-President, senators, and all government personnel who are in the executive, legislative and judicial branches. It will also be applied to other constitutional offices as well as to all corporations owned by the government and the local government units.
The bill was filed by Belmonte for SSL after the 16th Congress hit a deadlock in passing a consolidated version of the SSL 2015.
Former President Benigno Aquino III has signed an executive order that would increase the pay of government workers.
READ: Cayetano submits P50,000/month police salary proposal
Source: Kami.com.ph