- Lionel Messi and his father, Jorge Horacio Messi, were found guilty by a Spanish court for tax fraud
- Lionel and his father, despite being found guilty under the same charge, were fined differently
- Both are believed to be guilty but no one believes that the two will be serving any time in jail
Barcelona and Argentina Professional football player Lionel Messi and his father, Jorge Horacio Messi have been found guilty of three counts of tax fraud and sentenced to 21 months in prison in a ruling made by a Spanish court.
The jail sentence, however, can still be appealed through the Spanish Supreme Court; and under Spanish law, a tax prison sentence under two years can be served under probation, which means that Messi and his father will most likely not serve jail time.
Aside from jail time, the court also fined Messi and his father €2m and €1.5m each, respectively.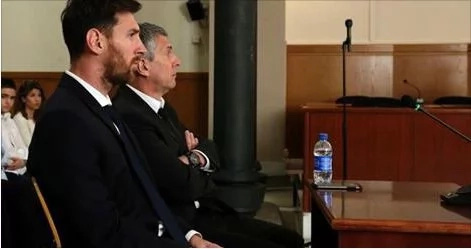 Messi, being one of the world's top earning athletes, was accused of creating multiple fake companies in Belize and Uruguay in order to avoid taxation totaling to €4.1m on earnings from image rights from 2007-2009. He has denied these charges, claiming ignorance and saying, "I (have) never look(ed) at the money side. That's something my dad deals with and I trust in him."
READ ALSO: Pacquiao drops in top paid athletes list
FC Barcelona has expressed their full support to Messi and his father in a statement:
"The Club, in agreement with the Government prosecution service, considers that the player, who has corrected his position with the Spanish Tax Office, is in no way criminally responsible with regards to the facts underlined in this case. FC Barcelona continues to be at the disposal of Leo Messi and his family to support him in whatever action he decides to take in defence of his honesty and his legal interests."
Aside from Messi, other Barcelona players have also experienced the same issues over their taxes.
READ ALSO: WATCH: Duterte impressively tosses ball during Gilas vs France
Just this year, Javier Mascherano also received a suspended prison sentence and was fined for the same charge. He got away scot-free after he agreed to pay back taxes and interest charges on the income that he reportedly scammed Spain.
In March also this year, Neymar, Barcelona's Brazilian star, was fined for evading tax on his sponsorship deals. He was fined for about $52 million by a Brazilian federal court.
Neymar has also been through a separate court case after Barcelona failed to disclose the full value of his 2013 transfer deal rom Brazilian club, Santos. - EL, Kami Media
RELATED: Lionel Messi quits from international football; here's why
Source: Kami.com.ph