- Another encounter has occured between Chinese and Japanese jets over the Senkaku/Diaoyu Islands
- Contradictory narratives have been given by both sides on the issue
- Potentially dangerous Chinese-Japanese showdowns such as this have nearly doubled over the past three months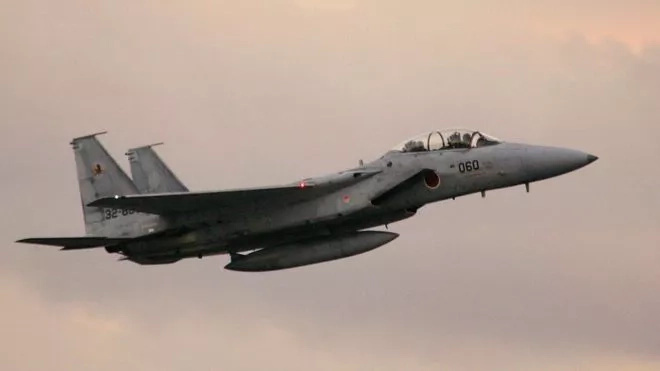 China's Ministry of National Defense released a statement on July 4 expressing its criticism on a "dangerous" Japanese jet scramble over disputed territory in the East China Sea.
It said that the Japanese jets had "lit up" the Chinese fighters with their fire-control radar. A senior official in Japan had previously confirmed that the encounter occured, but denied that the incident was dangerous.
China and Japan both assert ownership over the Senkaku or Diaoyu Islands.
READ ALSO: China to PH: Ignore South China Sea ruling; let's talk
The Chinese Defense Ministry, through a short statement on their website, explained that two Chinese Su-30 fighter jets received "provocative actions" from a pair of Japanese F-15 jets while in the air defense identification zone (ADIZ) in the East China Sea last June 17.
The statement narrated how the Chinese jets were performing their routine patrol when they were suddenly approached "provocatively" and at high speed by two Japanese planes, who then started "lighting up" the Chinese planes with their fire-control radar.
It concluded by saying that the Chinese jets reacted "decisively", without disclosing any detail as to how, and that the Japanese jets then proceeded to deploy an infrared decoy projectile before turning around.
READ ALSO: LOOK: China advances propaganda vs PH before court ruling
Prior to the release of this statment, the Japanese press reported that Japan's deputy chief cabinet secretary confirmed the scramble had indeed taken place, but denied that either side had acted aggressively.
This contradictory remarks had been said by a retired Japanese air force official, who claimed that the Chinese fighters had displayed threatening behavior towards the Japanese planes.
Japan's top military commander recently divulged that Japanese emergency scrambles to counter Chinese jets have nearly doubled over the past three months. The Japanese Defense Ministry has yet to release a statement on the latest Chinese allegations. - MB, Kami Media
RELATED: Beijing warns US, says there's price to pay if they intervene in South China Sea dispute
Source: Kami.com.ph