- Adams Vice Mayor Eric Bawingan, after being shot on the chest by Jun Valencia, was able to fire back and kill his attacker on the spot
- The attacker was implicated in the murder of former municipal treasurer Elpidio Sy and had been in hiding ever since
- Police have yet to identify the true motives of the attempted killing of the Vice Mayor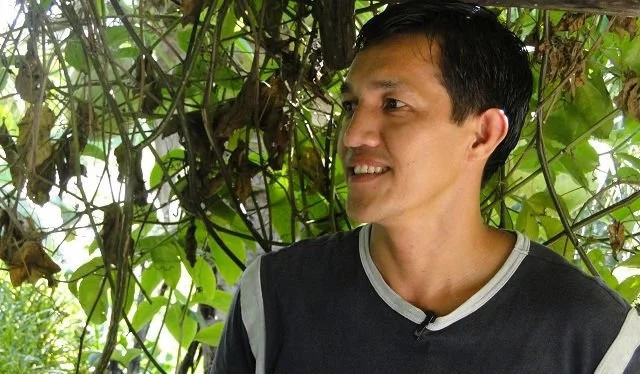 Ilocos Norte Vice Mayor Eric Bawingan was attacked just in front of his house on Tuesday night but was able to fire back and slay his attacker, according to police.
Bawingan along with his family were in the kitchen spending normal family time with his family watching Television when the shooter, a local of Adams, Jun Valencia barged in and shot Vice Mayor Eric on the chest.
The shot to the chest was not fatal which allowed Bawingan to shoot back at Valencia as the latter dropped dead on the spot.
READ ALSO: LOOK! Former ADMU prof clarifies earlier post; calls Duterte out on vigilante killings
According to Senior Inspector Samson Amistad, Adams Police Chief, Bawingan was immediately rushed to the Mariano Marcos Memorial Hospital and Medical Center in Batac City to receive medical attention.
According to the investigators, they have not yet determined why Valencia attacked the vice mayor, but police said that the late gunman was also implicated in the killing of Adams municipal treasurer Elpidio Sy last October 2010.
READ ALSO: LOOK: Alleged drug users surrender before Duterte took oath
The companion survived the shooting and pointed that Valencia as the attacker, however, the police initially doubted and weren't convinced because the testimony was inconsistent. Valencia had been know to be in hiding, until recently when he resurfaced and attempted to kill vice mayor Bawingan, said the police.
Bawingan was a three-term mayor before recently elected as vice mayor after serving his full term.
Citizens have reacted on social media expressing their support and appreciation to the strong Vice Mayor. While some criticize and question why the Vice Mayor would carry around a gun with him in own home, others liken him to be the next Mayor Duterte for his toughness.
- SK, Kami Media
RELATED: Ozamiz City wages war on drugs with Oplan Tukhang
Source: Kami.com.ph