- Despite the 93-84 loss against France, Gilas Pilipinas has earned its respect
- Parker claimed that it was a great game and he found it tough to beat them
- He was also all praises for the Filipinos and the atmosphere they brought to the arena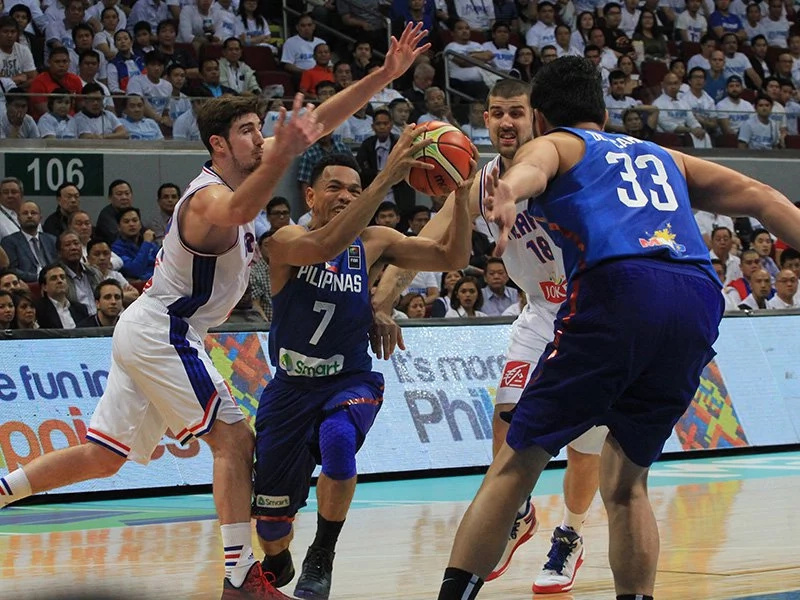 Gilas Pilipinas was so close on sealing its victory against France but fell short on the last minute. However, their performance last night on their Road to Rio still ensued several praise worthy comments from fellow Filipinos and even from their first opponent, France.
Tony Parker, in particular, was impressed with how Gilas played with heart and pride for their country. The four-time NBA champion with San Antonio Spurs was on court for 30 minutes and managed to score 21 points all throughout the nerve-wracking game, with Gilas keeping him and the rest of his team up on their toes.
READ ALSO: LOOK! Tony Parker threatened by Gilas' outside shooting
Despite the 9-point loss against France, the game ending with 93-84, Philippines gained their respect on the sport. Parker shared how Gilas had a great game. He congratulated the country for never running low on energy and gave credit to their performance.
He also reached out to Filipinos, claiming how the countrymen should feel proud despite the results working against their favor. He confessed that Gilas pressed them into looking for every opportunity to win, making it a tough game for them.
The atmosphere in the arena did not go unnoticed by Parker, who was left in awe and enjoyed his first game in Manila. He was set to retire from his international career after this year, and said it was an 'unbelievable' experience to have set foot in the Philippines.
READ ALSO: WATCH: Duterte impressively tosses ball during Gilas vs France
Parker shared that he was looking forward to the game, and was not disappointed as he had a great time against Gilas and also because of the crowd as well. With basketball being the most popular sport in the country, it was no wonder that people were cheering their hearts (and lungs) out last night, pushing the team to beat Parker and his country.
The legend in Europe has been in Manila for five days and was all praises for its people and the sport – adding that he could not wait to play more of it in the country. - HB, Kami Media
RELATED: WATCH: Gilas Pilipinas fights bravely, but falls short vs France
Source: Kami.com.ph