- The celebrity couple confirmed that it's a boy for their first child during an interview with Boy Abunda
- Multimedia star, Toni Gonzaga, is expected to give birth during the last quarter of 2016
- The couple celebrated their first wedding anniversary last June 12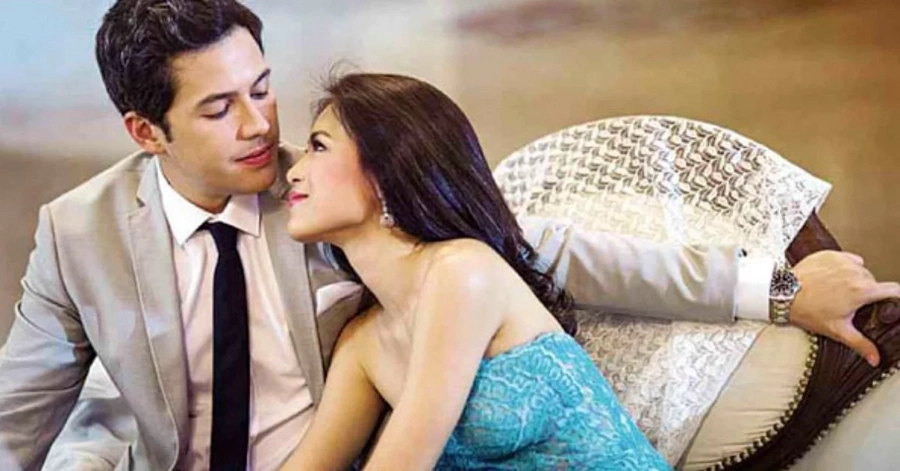 Film director and producer Paul Soriano happily shared with several reporters that he and wife Toni Gonzaga are extremely excited about their first child – a mini-Paul!
"Of course very excited, a mini-Paul sabi ni Toni (Toni said). But whatever it was a boy or girl, my prayer every night is that it's healthy, strong and smart and we are just extremely blessed," he said.
"I know 100%, Toni was extremely happy, she really wanted a boy. Me, like I said earlier, boy or girl basta healthy, that was all, that's important to me."
READ ALSO: Peek into the walk-in closets of 5 Kapamilya stars!
Toni and Paul just came back from a family vacation in Hawaii. They were joined by Toni's parents – Pinty and Bonoy, and fellow showbiz personality and sister, Alex. Alex and Toni posted to their social media accounts and shared some of the fun family activities they had.
Aside from having fun in the sun and feasting on yummy food, the couple took the time to shop for baby clothes in preparation for their first child. However, daddy Paul revealed that they haven't come up with a name just yet.
"Those things we are still preparing, the nursery we are still preparing, we are looking around now canvassing. We just came from Hawaii, we were able to buy some baby clothes but in terms of the name, wala pa (nothing yet)," he said.
READ ALSO: LOOK: Anne Curtis and Brandon Vera to star in a film
The couple is also busy fixing their list for the baby's ninongs and ninangs (godparents).
Soriano said that Toni's pregnancy is going well with no complications and such. "Doctors said she's completely healthy, she can work as long as she gets proper rest and the working conditions are safe. I think she's going to work up to the day she gives birth, ganoon si Toni," the director stated.
Just like any pregnant woman, Toni is experiencing food cravings with fried chicken and peanuts among her current favorites. -IS, Kami Media
READ: Rodjun Cruz does the Trumpets Challenge with mom and uncle
Source: Kami.com.ph