- Baste talked briefly about discrimination during the FightCon last Saturday
- He shared experiences on how being from Mindanao had people expected him to be a Muslim right away
- He also noted that just because some people have tattoos and body piercings do not mean they are drug users
- In addition, he urged people to engage in other activities instead of illegal substances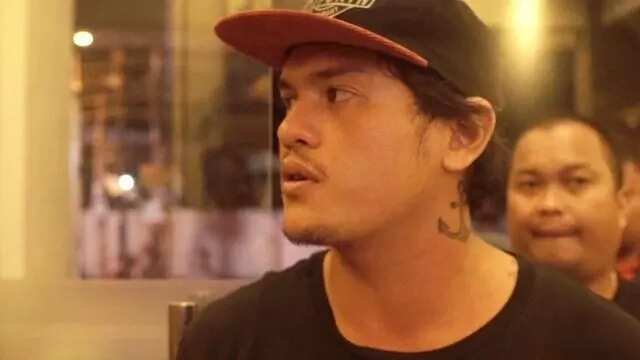 The youngest son of President Rodrigo Duterte proved that despite his quiet demeanor, he had a lot to say and would be in the front line of facing against a cause he deemed to be nationally present – discrimination.
Sebastian "Baste" Duterte released a strong statement about the trouble Filipinos face regularly. He humbly informed the audience that if not being the president's son, he would not have the opportunity to speak in front of the recently concluded FightCon. He took the chance to share his fair share of experiences linked with discrimination.
The 28-year old recalled when he attended San Beda in Manila back in high school. Upon knowing he initially resided in Mindanao, his classmates immediately assumed that he was a Muslim. Defending the religion, he said that there was nothing wrong with being a part of it but showed infuriation on how come Muslims are easily related to Mindanao.
READ ALSO: Baste Duterte will not enter politics; but will be an environmental advocate
He also noted how people simply consider that those who don tattoos and body piercings to be of bad influence to the society – being a drug user, a troublemaker, or to cause any action of rebellion. Following his short statement, the crowd applauded him in agreement, with others shouting words of support in the background.
He indulged them further by adding that people should not be judged nor their personalities based upon physical appearances as there are a lot who intake illegal substances that have clean looks – free from tattoos and body piercings.
Instead of engaging with such substances, he urged the people to be involved with other activities such as music and sports. He quipped that it was a very basic thing to do since knowledge regarding the destructive side effects of drugs is well spread.
READ ALSO: Ellen Adarna, Baste Duterte's gf?
He clarified that this was not only for those present during the event, but was trying to reach out behind the cameras as well.
The FightCon was held last Saturday, July 2, at Amoranto Theater, Quezon City.
RELATED: Baste and Sara, on growing up with Digong
Source: Kami.com.ph